Next generation MINI will be UK made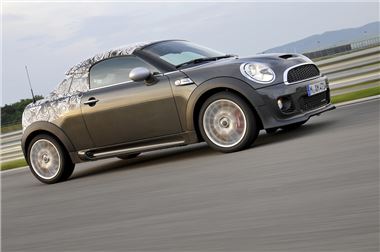 The BMW Group has announced an additional £500 million investment in UK production over the next three years, and has confirmed that the next generation of MINI will produced here.
"We have started preparing our UK plants for production of the next generation MINI and this investment underlines that the UK will remain the heart of MINI production," announced Norbert Reithofer, Chairman of the Board of Management of BMW AG, during his visit to London on Thursday. "The MINI brand has made a significant contribution to BMW Group's success in markets around the world and we anticipate that this will grow further in the future."
Most of the investment will be used to create new production facilities at the Oxford MINI plant, safeguarding thousands of jobs in assembly, as well as at the pressings plant in Swindon and the engine plant at Hams Hall, near Birmingham.
The Prime Minister welcomed the investment, and said "The production and export of iconic British cars like the MINI is making a real contribution to the rebalancing of the economy that this government is determined to achieve."
As part of the expansion of the MINI brand the MINI Coupe will be launched in 2011 and a MINI Roadster in 2012, both of which are to be built at the Oxford plant. 
Comments