Parking charges and the law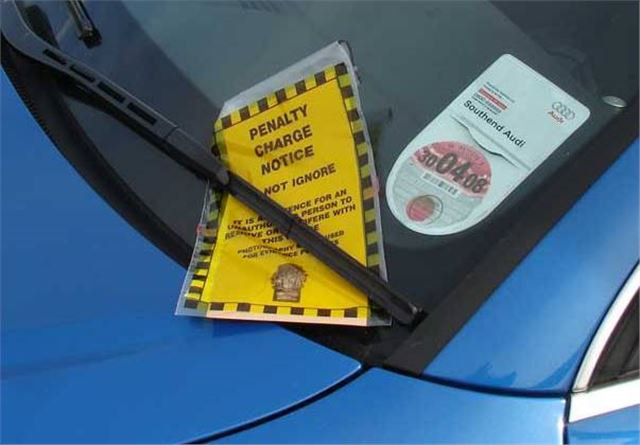 One of the things Honest John has been asked about most over the past month is parking penalties. Chances are you've been fined for overstaying at some point in the past, and if you haven't then there's a very real chance that you will be in the future.
If you are unlucky enough to have been charged for overstaying, parking in the wrong bay, or failing to display your permit, then don't worry. We've a guide to help you understand your rights so you know exactly where you stand if you get a dreaded ticket on your windscreen.
First of all it's important to understand that the best way to deal with penalty charges and fines is to avoid them. When you park ensure that you check the guidelines for the car park. If you follow them then it's unlikely that there'll be a problem.
However fines and charges are often imposed in error, or for unfair reasons. If you've parked in a council owned space and received a fine then the correct way to deal with any disagreement is by the official dispute process put in place by that council. 
On the other hand, if you have received a penalty charge in a privately owned car park there is a lot more that you can do. This is where some understanding of the legality of parking fines and charges is extremely useful.
Car parks in airports, supermarkets, motorway service stations, shopping centres and the like are usually operated by private parking companies, or PPCs. When you park in a PPC operated car park you enter into an unwritten agreement with the PPC.
If you breach the terms of this unwritten contract then the chances are that you'll be issued with a parking charge notice, or PCN, by the private parking company. This is where some knowledge of the law is useful.
First of all the only people legally allowed to issue a fine are the council and the police. If a private parking company has issued you with anything referred to as a 'fine' or a 'penalty' then they're breaking the law.
In some cases a PPC may be allowed to claim fair compensation, but this must be proportionate to any loss caused by the person against whom they're claiming.
What do I do if I get a ticket?
Often the charge is reduced if paid within a certain period of time, which can make you panic and pay up immediately. It is important not to pay the charge before disputing it if you feel it has been issued unfairly, if you do that the chances are that it'll get you nowhere. 
If you elect to ignore a penalty charge then there is a good chance the private parking company will request your details from the DVLA and then send you numerous letters threatening legal action in court, which can be quite intimidating.
The chances of a PPC taking you to court are slim, but this doesn't detract from the fact that such threats can be distressing and ignoring them takes a strong will.
Nonetheless, in the unlikely event that your case did go to a court room there is, first of all, a limited chance of the PPC proving that you did in fact enter a legally binding contract with them when you parked.
Secondly, if it is proved that you entered a contract with the PPC then all they are entitled to demand from you is fair compensation for any damages. In other words, if you overstayed in their pay and display car park by one hour then they're entitled to charge you for the hour you overstayed and nothing more.
If you are struggling with constant letters from a PPC harassing you for money then the key legislation to quote in any correspondence is the Unfair Contract Terms Act 1977, and, in particular, Group 5 paragraph 1(e): "Terms may be unfair if they have the object or effect requiring any consumer who fails to fulfil his obligation to pay a disproportionate high sum in compensation".
If you quote this then they're likely to then cancel any charge entirely, or they may ask for a more reasonable sum.
It is important to note that in order to use this legislation in your defence you must first have entered a contract with the PPC. That means if, for example, you failed to buy a pay-and-display ticket and were issued with a parking charge notice, it won't afford you any defence.
Finally, be considerate and courteous when parking. It may be the case that you can avoid unfair penalties, but that doesn't make it moral, fair or legal to park in a disabled bay without a blue badge, or to overstay in a car park by a week while you go on holiday.
For more in depth information on parking fines and charges see the FAQs section. You can also find a list of recent parking related Q&As here. 
Comments