And the winners are...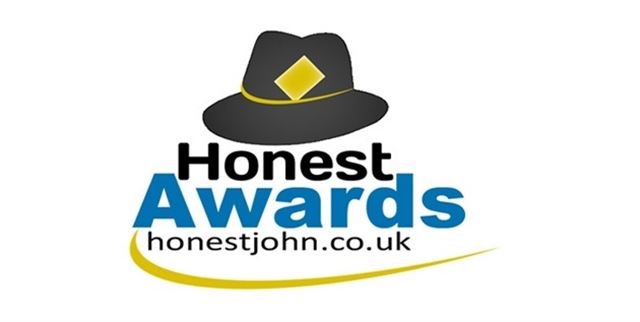 The inaugural Honest John awards were held yesterday evening in London, and the winners from each of the shortlists have been revealed.
The shortlists are made up of the models which were viewed the most in terms of page impressions on the Honest John website over the past 12 months.
As well as the awards based on interest generated on the site there were five outstanding achievement awards. There were no shortlists for these awards, just recognition for the deserving winners.
First the award for 'Most Rated Car' - the car that is most highly rated in owners reviews on the Honest John website, went to the SEAT Ibiza ST.
There was also an award for the 'Most Genuinely Economical Petrol Engined Car,' which went to the Hyundai i10 Blue, because it really is possible to achieve over 60mpg with it.
The award for 'Most Surprisingly Economical Car' went to the Jaguar XJ-L 3.0 V6 diesel, for achieving 41.0 mpg over 692.4 miles, beating the official EC figure of 39.2mpg combined.
The award for 'Most Brilliant Rule Bender' went to FIAT, with the 500 TwinAir. Honest John explained: "It's a car that manages to emit so little CO2 in the EC tests that it's tax and Congestion Charge free, yet as soon as you have any fun in it, its emissions double and its fuel economy is halved."
Finally there was an Honest John Outstanding Achievement Award, which went to the motor trade business most consistently endorsed by Honest John readers over the past 12 months, which was awarded to Event Tyres.
The shortlists and winners are listed below. 
Small hatchback
The winner: Audi A1.
Small family car
The winner: Volkswagen Golf
Large family car
The winner: Ford Mondeo
Executive car
The winner: BMW 3-Series
People carrier 
The winner: Ford C-MAX
Crossover
The winner: Skoda Yeti
4x4 
The winner: Land Rover Freelander 2
There was a final shortlisted category for the 'Car of the Year' – the most searched for model overall.
The winner of the first-ever Honest John Car of the Year Award was the Skoda Yeti.
Comments