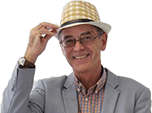 MB World Experiences Make Excellent Christmas Presents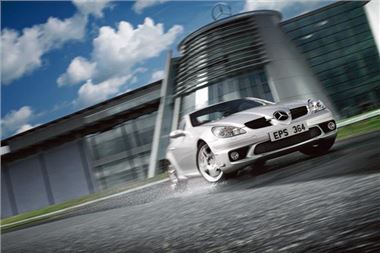 Thrills, excitement and life saving instruction are just around the corner this Christmas thanks to the very special range of driving experiences available at Mercedes-Benz World. With something for everyone, young and old, there is an experience that would make the perfect Christmas present for every member of the family. Whether it's the first time behind the wheel for a young person or learner driver or the high-octane adventure in an SLS AMG for the family petrol head, it's the next best thing to finding a Mercedes-Benz under the tree.
Mercedes-Benz World is located at the world famous Brooklands race circuit and allows every visitor to become immersed in the world of Mercedes-Benz. With specialised tracks and wet skid circle to simulate black ice, track displays from the Silver Arrows Display Team, a Formula 1 exhibition and classic and new cars on display, the experience is sure to be an unforgettable one for both drivers and spectators.
For the Young at Heart
The Ultimate Christmas Gift - SLS AMG Experience
As a masterpiece of engineering and stunning design, the SLS AMG with its iconic 'gull-wing' doors and impressive performance is a driving fanatic's dream car. Now at Mercedes-Benz World, that dream can come true as the SLS AMG is exclusively available to be driven in a very rare driving experience. Not available at any other destination in the country, this is the perfect chance to give a very special gift. Once behind the wheel of this precision machine, the driver will be transported to a place where nothing else matters but the next corner. On Christmas morning, all other presents will pale in comparison when this gift is opened.
6.3 litre V8 SLS AMG 571hp¹
1 hour £290¹ – Half day £1050²
The Gift of Performance - AMG Driving Experience
The AMG badge is the ultimate symbol of Mercedes-Benz high-performance and with the AMG driving experience you can unleash the awe-inspiring power and be amazed by the precision handling. It's the perfect gift for a real driving enthusiast who will be able to develop their driving skills through challenging corners and straights on the extraordinary circuits and hone oversteer, understeer and power-slide techniques on the wet skid circle that is like driving on black ice. This is a gift that will be sure to get the heart racing this Christmas.
6.3 litre V8 AMG 457hp
1 hour Christmas Special £150 (usually £170)
Half day Christmas Special £395 (usually £470)3
Give a Challenge this Christmas - Off-Road Experience
Off-road performance isn't all about speed. Challenge the adrenaline junkie in your family by sending them to drive on the wild side and let them experience what off-roading is really like in one of Mercedes-Benz's 4MATIC vehicles. This experience will test them and their nerve as they tackle water crossings, dramatic climbs, side slopes and other hair-raising challenges. No other Christmas present has ever been so exciting!
Off-Road Experience – M-Class or GL-Class 1 hour £110
Mercedes-Benz Experience
Mercedes-Benz is at the forefront of automotive innovation, producing outstanding cars that always perform. The Mercedes-Benz experience offers the driver the opportunity to see firsthand how a Mercedes-Benz can really perform and try to push it to its ultimate limits. This is a gift for someone who loves driving and appreciates everything that goes into a Mercedes-Benz.
M-B Experience – Any Mercedes (excluding AMG) Half hour £90
Sit back and enjoy – Passenger Rides
No-one knows Mercedes-Benz cars better than the highly trained instructors so this experience is the ideal gift for someone who wants to sit back and be entertained. With the choice of either a 4x4 on the off-road terrain or the high-performance AMG on the Handling Circuits and Wet Skid Circle the recipient of this present will be shown what their professional driver and the car can really do.
Off-Road or AMG 15 minutes £30
For teenagers
Gloating Rights included - Kids driving and Off-Road Experience
Getting better Christmas presents than your friends is all that matters when you are young so why not give them a gift that will ensure they beat the rest when term starts. Mercedes-Benz World offers a unique chance for the younger members of the family to enjoy the thrill of driving a Mercedes-Benz. With two exciting opportunities for them to get behind the wheel and under the tuition of a professional driving instructor your children will learn basic car control, including steering, braking and reversing. If you think that they are ready for something a little more extreme, why not send them off-road. Taking in 10-acres of axle twisting terrain and water crossings, this is present that will blow grandma's sweater out of the water.
Kids' Driving Experience – A-Class or smart half Hour £40 – 1 hour £75⁴
Kids' Off-Road Experience – M-Class Half hour £45 – 1 hour £80⁴
Skills that will last a lifetime - Mercedes-Benz Driving Academy
Learning to drive is one of the first major milestones in anyone's life and what better way to do it than in a Mercedes-Benz. Equip your teenagers with the knowledge and proficiency that will see them take to the road with confidence and understanding. Not only for those learning, the Academy is a great way for more experienced drivers to refresh their knowledge and update their driving know-how. With Pre-Road and Licence Modules available and a Winter Driving course for added techniques the Driving Academy is the perfect gift for both learners and those turning 17 in 2011.
Pre-Road Module – You don't need to be 17 or have a provisional licence to start learning to drive on our dedicated facilities
3x30 minute sessions £99
Licence Module – Provides a revolutionary way to learn to drive with the assurance that students are learning through the newest techniques
3 hours on road £99
Winter Driving – Available for any seasoned driver to sharpen their skills in preparation for the wintry roads. Includes time on the wet skid circle that simulates black ice any day of the year
1 hour £99
When the driving ends the experience doesn't
Mercedes-Benz World offers so much more than just driving. After watching all the action from the dedicated viewing gallery, the whole family can enjoy delicious food from the Gullwing Restaurant and take a glimpse at some exquisite, legendary and famous Mercedes-Benz cars.
To book or to find out more visit www.mercedes-benzworld.co.uk or call 0870 400 4000
Notes to Editors
Mercedes-Benz World is a pioneering brand experience centre – and the word 'experience' is not used lightly. At this impressive visitor attraction, visitors will find a 3D experience, a Mercedes-Benz cinema, interactive displays, and enthralling motorsport exhibits.
For those with a passion for cars there is the opportunity to see, touch and feel the latest Mercedes-Benz models which are joined by a host of beloved classics and Formula 1 cars. Fascinating stories also give visitors the chance to appreciate the inspirational events that have linked Mercedes-Benz with Brooklands since it was built in 1907.
For those who are looking to pass their driving test, The Mercedes-Benz Driving Academy offers a revolutionary way to learn to drive. Through the latest coaching methods there are a number of options; Pre-road module prepares those under 17 years old to drive responsibly before driving on the public roads. The Licence Module coaches provisional licence holders through to passing their driving test using unique techniques. The Pass Plus package is also available to refresh all drivers with enhanced coaching.
To refuel on the move there's the tempting choice of Café 1886 or the Gullwing Restaurant run by Absolute Taste - part of the McLaren Group that look after the Vodafone McLaren Mercedes Formula1™ team around the world during the championship season. The fresh seasonal menus also feature produce from Laverstoke Park Farm - the biodynamic farm owned and run by 1979 Formula 1™ World Champion – and now award-winning farmer – Jody Scheckter.
Of course, no visitor attraction would be complete without somewhere to shop. The Mercedes-Benz Shop offers souvenirs for everyone through to a range of luxurious personal goods.
Mercedes-Benz World offers corporate guests impressive conference suites, event space and driving experiences. The unique venue turns any event into an experience and is memorable for all the right reasons with a dedicated team to help make client visions a reality.
An exciting calendar of events completes Mercedes-Benz World as a unique venue. Hear the high notes of orchestral spectaculars and concerts from music sensations, and also welcome the best of the world's motorsport back on to the circuits in a number of memorable events.
In addition to all the attractions at Mercedes-Benz World, there's also the opportunity to visit the neighbouring Brooklands Museum which takes you on a fascinating journey
through motor racing and aviation history. Brooklands is home to the very first Concorde and has an attraction which allows the visitor to board the aircraft and imagine just what it was like to fly in supersonic style.
Mercedes-Benz World is open every day from 10am to 6pm, seven days a week (except Christmas Day and Boxing Day).
1SLS AMG Driving Experience is 50 minutes in an AMG and 5 laps in the SLS AMG.
2SLS AMG Half Day Experience is approximately 2 hours with an AMG and approximately 50 minutes with the SLS AMG.
3AMG Half Day Experience is 3 hours in duration, special offer available for a limited period, check website for details.
4Participants of Kids' Driving Experiences must be over 1.5 metres tall
Comments