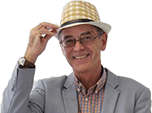 Sir Stirling Moss to Race in Silverstone Classic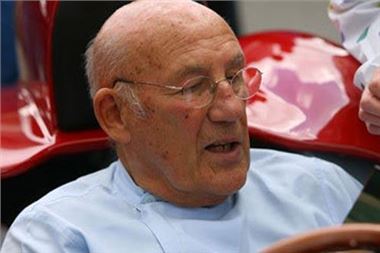 Sir Stirling Moss OBE, Britain's best-loved and most famous racing driver, will make
his racing comeback at the Silverstone Classic (23-25 July).
Moss is planning to return to racing following the accident at home that left him
with two broken ankles. He will race his beautiful 1950s Osca sports-racing car
during the Silverstone Classic in the Royal Automobile Club Woodcote Trophy.
"I hope to race at Silverstone in the Osca; that's the race I'm aiming at," Moss
told BBC Radio 4. "I'll be putting my foot down," he confirmed. Now 80 years old,
Moss is determined to return to racing and says that the fall in early March has not
dampened his enthusiasm for racing, 63 years after he started in the sport.
The accident was the result of a lift malfunction at his home in Mayfair and Sir
Stirling suffered two broken ankles, four broken bones to his foot, skin abrasions
and four chipped vertebrae. He had surgery to both ankles after falling 32 feet.
"I remember the whole thing," he said. "It was a bit of a drama, and it was very
silly. It just takes longer to recover when you are older and it's very boring."
Moss will race on the Silverstone Historic Grand Prix circuit in the hour-long Royal
Automobile Club Woodcote Trophy, a race in the series for pre '56 sports-racing cars
organised by Motor Racing Legends.
Ranged against the British racing legend will be a stunning field of period
sports-racing cars, including Jaguar C-types and D-types, Aston Martin DB3Ss and a
Ferrari 750 Monza.
The Silverstone Classic (23-25 July, 2010) is firmly established as
the World's biggest classic racing festival. The spectacular three-day event is
staged at the famous Silverstone circuit, birthplace of the FIA Formula One World
Championship and home of the British Grand Prix. The Silverstone Classic features
over 1000 drivers racing more than 800 of the world's finest competition cars
spanning the full spectrum of motor sport history. Adding to the rich on-track
entertainment, the Silverstone Classic features a vast array of off-track
attractions with 6000+ classic cars and bikes on display, hot rod demonstrations,
fun fair, parades and live music concerts featuring classic rock bands and finalists
from the X Factor guaranteeing a memorable day out for all the family.
Tickets: Available in advance via the ticket hotline on 0871 231 0849 or from the
official event website www.SilverstoneClassic.com. Adult entrance: £30 Friday; £40
Saturday; £35 Sunday or three-day ticket £80. Children aged between 6 and 16: £5 per
day. Those aged five and under: free. Ticket price includes car parking, grandstand
seating, paddock access and live music.
Comments