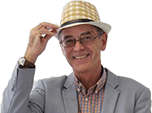 White Van Man Hits Back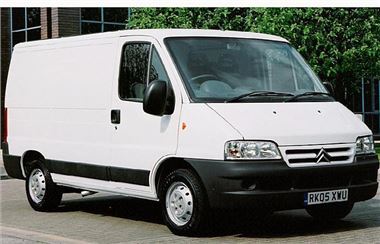 And the Scourge of Britain's Roads Is?..... The White Van Man Verdict
On the 75th anniversary of the introduction of the Driving Test, the worst road users according to the UK's van drivers and couriers - more popularly known as White Van Man - aren't cyclists (19%), motorcyclists (15%), bus drivers (15%), male or women drivers (11%and7%respectively).
With a whopping 33%of the vote, the elderly are the worst road users according to the poll by free delivery auction site, www.Anyvan.com.
Meanwhile, the driving habit that annoys White Van Man most (38%) is drivers stubbornly refusing to move from the middle or right hand lane of a motorway.
This is followed by people driving too slowly (25%),tailgating (21%),being hesitant and not being able to squeeze through a gap (both8%).
In line with what many of us think about our own driving ability, six out of ten (61%) white van men consider themselves to be better drivers than all other road users.
Interestingly, while 93%of van drivers and couriers say they are cut up on a daily basis by other road users, almost two thirds (65%)say they never cut up other road users themselves. And not one respondent said they beeped their horn more than once or twice in a day.
And it appears White Van Man does have a conscience, after all, with 63%of van drivers and couriers admitting they sometimes regret their behaviour towards other road users.
Commenting on the results of the poll, Angus Elphinstone, founder of delivery auction site, www.Anyvan.com, said: "White Van Man has gained a reputation over the years for being brash, short-tempered and very much the bad boy of Britain's roads. Unfortunately it's a reputation that has been hard to shake off.
"However, when you consider how many journeys van drivers and couriers have to make every week, and the poor driving standards many of them have to face on a daily basis, it's hardly surprising that they occasionally lose their rag.
"The truth is, while there will always be a few drivers who can't help themselves, and may be a little horn-happy, the vast majority of white van men are responsible drivers who are considerate to their fellow road users and, like the rest of us, will hold their hands up when they do step out of line. The fact that only 7% of white van men said women drivers are the worst on the road shows they're not sexist, either."
The Anyvan.compoll was carried out between Wed 19thMay and Friday 28 May 2010.
Comments