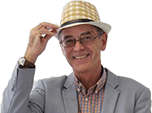 Santa Pod Raceway Presents Bug Jam 24, Europe's Best VW Show.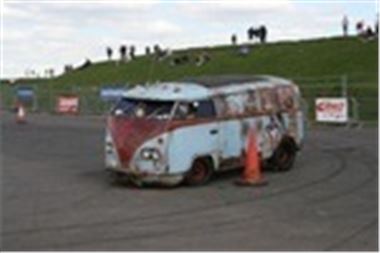 Santa Pod Raceway Presents Bug Jam 24, Europe's Best VW Show, from Friday 23rd to Sunday 25th July
Grab your tent, your shades and your VW. Fantastic news for petrolheads and party people everywhere is that it's once again time for the incredible knees-up that is Bug Jam, where over 33,000 show-goers can expect to have fun in a relaxed and friendly atmosphere.
Now in its 24th year, this remarkable show, now the biggest VW Beetle festival in Europe, looks set to pack even more entertainment, fun, action and racing into 3 hectic days than ever before. Often dubbed 'Glastonbury On Wheels', Bug Jam offers an eclectic mix of all things VW, wrapped in an intoxicating mix of music, comedy, nightlife and lifestyle. A true festival in every sense of the word, with a vibrant and fun atmosphere, bringing to life the very essence of VW culture. Once again, this year all of the action is also being captured for a lifestyle documentary programme on Eurosport and Motors TV.
Naturally, Europe's greatest, shiniest and fastest VWs will be taking centre stage - and this year, they've even laid on a full off-road course! But even if that's not your thing, there's an incredibly diverse list of attractions to choose from, making Bug Jam a superb event for all sorts of enthusiasts.
As well as non-stop drag racing from the pros, there are numerous chances for you to have a go yourself in the many 'Run What You Brung' sessions held over the weekend. Running on the strip throughout the show will be Fireforce, Santa Pod's own 280mph Jet Car, the insane Jet Beetle and of course, the 7-second quarter mile turning 2 seat dragster, for the very brave to ride in. Polishing buffs will also love the Autoglym 'Show and Shine' area, where Europe's most beautifully finished creations compete for top honours.
Bring a full wallet, because not only will you find one of the biggest collections of VW traders in one place, but also the Autojumble is often known to throw up some real rarities. If you have been looking for that obscure part for months - you might just find it here.
Adrenaline junkies have plenty to keep them entertained. Not only is multiple Guinness World Record holding Stunt Driver Terry Grant providing 3 days of incredible driving entertainment, but he'll be ably assisted by Podzilla, Santa Pod's very own car-crushing Monster Truck, this year battling it out with the similarly able 'Swamp Thing'. The live action arena will also be showcasing the inimitable talents of leading stunt riders UKFMX, defying the laws of physics on motocross bikes and making Evil Knievel look tame..
Music fans will hit 'overload' thanks to a packed itinerary of live bands across four music arenas, including chart-topers The Holloways, Audio Bullies and Dr And The Medics headlining on the Saturday night. Mix in live DJs and comedy tents to provide something for everyone - and you'll begin to understand why the event has such a broad appeal. Comedy is always a big draw at Bug Jam at with TV regular Sean Hughes heading up the talent, expect significant hilarity throughout the entire weekend. Frustrated comics can even have a go themselves on the 'Bug Jam's Comedy Challenge' main stage with top stand-up, Sully. Who knows? If you have got the lines and the delivery - they might even book you next year! If singing or performing is more your thing, head over to the 'Bug Jam's Got Talent' stage, where we can't promise Simon Cowell, but you might just win a few fans for your trouble.
But that's STILL not all. The prices have all been held at 2009 levels, there's free camping on-site all weekend and better still, the under 13s get in for absolutely nothing! There's a huge funfair and festival traders on site for all to enjoy and to tug at the old heartstrings, Battle Of Britain memorial flights with Spitfire and Hurricanes will be putting in appearances on the Saturday and Sunday.
With a capacity crowd expected, show goers are advised to book their tickets early, you DO NOT want to miss this one.
For more details please visit www.santapod.com or call the team on 01234 782828.
Comments