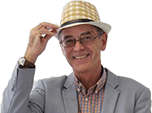 Report calls for reduced drink-drive limit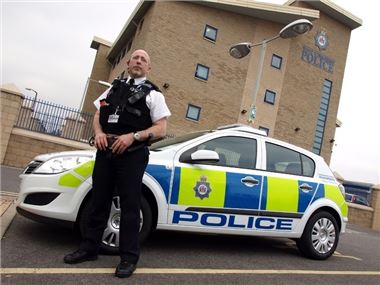 A new report into drink-drive limits in the UK has called on the government to reduce the legal limit to almost half of its present level.
The North Review recommends the legal maximum alcohol present in a driver's blood should be reduced from the current 80mg per 100ml of blood to 50mg.
Sir Peter North QC, who conducted the report, said this move could potentially save hundreds of lives.
Other measures recommended in the report include learner drivers being restricted to a maximum alcohol level of 20mg of alcohol per 100ml of blood, the introduction of random breath testing and the removal of a driver's right to demand a second breathalyser test at a police station.
Presently, drivers can demand second test, which can give them time for their alcohol level to drop to a legally acceptable level between being stopped by the police and the second test.
The report also says there should be separate tests for drug driving and the process for taking samples from suspected drug drivers should be simplified.
Sir Peter's report has taken in many sources of information and it believes 168 lives could be saved in the first year if the revised drink-drive limit is adopted. The report also states as many as 303 lives could be saved by the sixth year of a lowered limit.
"Research shows the much higher risk posed by drink-driving," said Sir Peter. "With a blood alcohol level between my proposed new limit of 50mg per 100ml and the current 80mg per 100ml limit, a driver is at a six times greater risk of road death than a non-drinking driver."
"Having considered the issues and views from all quarters, I not only believe it is right to reduce the limit, but that the public is ready for a lower limit. It is time to give them what they want."
Sir Peter added that a 12-month driving ban for those caught drink-driving must be retained for those tested at just over the legal permissible maximum.
The report was commissioned by the previous Labour government, but the new government's Transport Minister, Philip Hammond, welcomed the report. He said: "Sir Peter's report is a serious piece of work that covers a wide range of issues. We will need to carefully consider these issues. Our priority will be to tackle drink- and drug-driving in the most effective way possible to protect law-abiding road users."
Mr Hammond promised to respond to the North Report in due course.
Alan Kennedy, chairman of Road Safety GB, said: "The UK has some of the most lenient drink driving laws in the Europe and we are one of only five countries in the UK with a legal limit of 80mg. Drink-driving is a growing problem and Sir Peter North's recommendations would bring the UK into line with driving legislation in many other European Union countries. This is a great opportunity to significantly reduce the number of road deaths and we urge the government to accept the findings in the North Review."
The Institute of Advanced Motorists' Director of Policy and Research, Neil Greig, commented: "'A new limit will make little difference to casualty figures without proper enforcement. Already stretched front line police may end up pursuing lower risk drivers, leaving less time for those who blatantly ignore any limit."
"A lower limit will hopefully make many more drivers think twice about drinking at all before getting behind the wheel. Many repeat offenders think they are invincible and, ultimately, it is the fear of being caught that will eradicate drink-driving rather than stronger penalties."
Comments