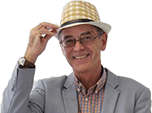 Shop in Bicester Village While Your Porsche Gets Serviced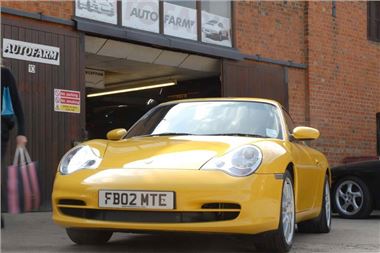 Porsche specialist Autofarm has come up with a really expensive new servicing scheme.
Get your wife or girlfriend to take your Porsche to be serviced at Autofarm and and they'll take her to and from the luxury outlets of Bicester village to shop while the work is done.
Or, if you're a female Porsche Owner/Driver you can simply combine a service with a shop and a lunch at one of Bicester village's many restaurants.
Bicester Village is just four miles from Autofarm.
"We have increasing numbers of owners of Caymans, Boxsters, Cayennes and the latest 997 seeking cost-effective servicing," says Robin Bartholomew, Autofarm's workshop manager. "Our offer will help customers make the most of their time while their car is being cared for."
Autofarm suggests a basic 12k or 20k service takes approximately four hours, allowing plenty of time to visit the 130 boutiques that include Armani, DKNY, Jack Wills, Paul Smith and The North Face.
Bartholomew believes the facility will be appealing to the growing number of female Porsche owners and parents looking after children during the day. "Getting the car serviced often falls to the lady of the house. Children understandably get bored waiting, but this provides an opportunity to go somewhere suitable, rather than trapped in a car showroom or workshop waiting room," adds Bartholomew.
In addition to Bicester Village, Autofarm will also arrange for customers to be dropped and collected from one of Bicester's train stations. "You can be in London in around an hour," suggests Bartholomew.
With over 35 years' Porsche experience, Autofarm has the extensive knowledge to service and care for the entire range stretching from early 911s to today's cars. "We have the latest Porsche diagnostics equipment backed up with dedicated engine, body, sales, parts and service areas," adds Bartholomew. "We take care of all aspects of Porsche ownership and now, servicing could even be something to look forward to."
Customers wishing to book this service should contact technical@autofarm.co.uk or call 01865 331234
About Autofarm
Based in Weston on the Green, Oxon, Autofarm (www.autofarm.co.uk) is a leading independent Porsche specialist. Founded by Josh Sadler, Autofarm has over 35 years experience of maintaining, preparing, racing and restoring Porsches of all ages. The Oxfordshire based workshop offers servicing using accredited diagnostics equipment, sales, parts, race preparation, restoration and engine rebuild capability. Its extensive road, race and rally engine experience led the company to develop Silsleeve, an innovative and cost effective method of repairing damaged Porsche cylinder blocks. Autofarm enjoys close links with Porsche and the leading Porsche owners' clubs.
www.autofarm.co.uk independent Porsche specialist
Comments