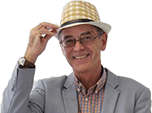 Comma launches £2 million motorsport ticket giveaway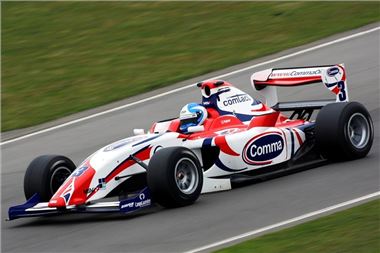 To celebrate its Technical Partnership with the FIA Formula Two Championship, Comma Oil & Chemicals is offering £2 million worth of tickets to motorsport events with promotional packs of its Performance Motor Oil.
More than 100 different race events between May and November are included in the offer at MotorSport Vision circuits - Brands Hatch in Kent, Oulton Park in Cheshire, Snetterton in Norfolk and Cadwell Park in Lincolnshire.
Tickets can be claimed by visiting www.commaoil.com/tickets.
Drivers buying Comma oil will be able to claim free entry to major motorsport events, such as the UK round of the FIA World Touring Car Championship (WTCC) and DTM German Touring Cars at Brands Hatch in July and September respectively, rounds of the British Superbike and British Touring Car Championships and a vast array of club and historic race meetings.
Comma has been Technical Partner to MotorSport Vision since 2007, providing lubricant and other products for MSV's driving experience fleets, its Formula Palmer Audi Championship and, latterly, the FIA Formula Two Championship, which will headline alongside the WTCC at Brands Hatch on July 16-18.
"Motorsport has been in Comma's DNA since the Company was founded over 40 years ago," said Comma's Mike Bewsey. "It also gives us the chance to showcase the technical excellence of our products in the harshest of engine environments.
"Through our partnership with F2 and MSV, our oils and coolants go through 2.3 million miles of scrutiny at the very limit of performance. It's important that our passion for performance is fed back through to our customers, and offering thousands of people the chance to experience the thrill of motorsport first-hand is a fantastic way to do that."
MSV chief executive, Jonathan Palmer, said: "I am delighted that MSV is continuing its partnership with Comma. I insist on the very best products for the F2 Championship and our driving experiences and Comma's products have passed every test with flying colours.
"At MotorSport Vision's five circuits, we host a huge range of motor racing, including some of the very best championships that motorsport has to offer. Whether it is motorbikes, touring cars, single seaters, historic racing or mighty trucks, we've got something for everyone, and look forward to welcoming Comma's customers to our venues across the UK."
For further information and to find your nearest Performance Motor Oil stockist, visit www.commaoil.com and click on the Where to Buy button.
Comments