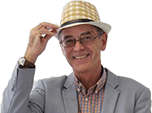 Morgan Day at Castle Combe Circuit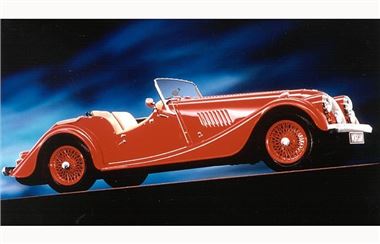 It's time to unfurl the Union Jacks in support, as some of the best home grown
classic marques gather for the Castle Combe circuit's British Icons' Raceday on Bank
Holiday Monday, May 31.
Morgan, Lotus and Mini make up the heart of the eleven race programme, the Power
Torque Morgan challenge likely to provide the fastest thrills of the day. The almost
legendary Plus 8 of Keith Ahlers is the car to beat, though his last win at Castle
Combe was in 2007.
Thornbury's Andrew Thompson has a good record this year, taking a class win at
Snetterton and thirds at Brands Hatch and Oulton Park in his 3.0 litre Ford engined
lightweight Roadster. Bristol's George Martin is out in his Plus 8, whilst Tetbury's
John Bevan has a 4/4.
The Mighty and Super Mighty Minis may not have the sheer grunt of the Morgans, but
their racing is as close as it gets, the evenly matched, relatively unmodified cars
every bit as lovable as they have been for the last 50 years.
The Lotus-On-Track Elise Trophy provides a stepping stone from 'track days' to full
blown racing. This was the series chosen by F1 anchorman Jake Humphrey to make his
race debut last year, the regular repeat broadcasting of his ignominious exit from
the proceedings a regular reminder of the tough challenge of circuit racing. Two
twenty minute races lie in store for the Elises this time. Thornbury's Simon Jones
is the local interest in his S1 example.
The circuit based Wiltshire College team will be looking for a calmer day's racing
after the events at the last May Bank Holiday meeting in the Formula Ford 1600
championship race. Electrical problems afflicted both its class A Spectrums on the
grid, with Bratton's Ben Norton salvaging just one point for fastest lap and
Timsbury's Oliver White unable to make the race. The third Wiltshire College driver,
David Vivian made it as far as Quarry before a clash with Saltford's Steven Jensen,
making it a glum day for the college students.
Jensen's drive back through the field to 6th overall and 3rd in class was a
highlight the local man will be keen to build upon this time, his Spectrum still
evolving in the hands of the Gloucester based Kevin Mills Racing team.
Nevertheless, Norton's speed has looked unassailable so far this year, so the likes
of Felix Fisher from Bridgwater, Castle Combe's Andrew Jones and young hot shoes
Marcus Allen, Rob Hall and Jordan Skinner will need to up their game if they are to
be attrition-free race winners in 2010. Chippenham's Adam Higgins will be looking to
go one further than his runner up position in class B last time.
Another Chippenham resident, Kyle Tilley, has two Pre '90 class wins to give him
confidence, his Van Diemen RF87 run by Souley Motorsport.
The older of the Fisher brothers, Josh, will be looking for a repeat of his last
round victory in the Castle Combe Sports and GT championship race in the 2 litre
Mantis. Joining his current rivals, Trowbridge's Andy Shanley and Vernham Dean's
Simon Tilling, will be Bradford on Avon's Guy Woodward. A veteran of sports racing
cars, Woodward will be in the Radical SR3 Turbo usually driven by Bath's Des
Andrews.
Reigning 'Highly Modified' champion Mark Funnell from Trowbridge should be on top
form with his road legal Lotus Exige, whilst joining the 'Production' class for the
first time, in a VW Scirocco TDi R, is Lloyd Allard, grandson of Sydney Allard, the
founder of the Allard Motor Company.
There will be no tighter battle than that for class C honours in the National Mobile
Windscreens Saloon Car championship race. Two Peugeot 106s and a Fiesta in the hands
of Nick Charles from Yate, Will Di Claudio from Chippenham and Jason Cooper from
Yatton Keynell respectively, qualified within thirteen hundredths of a second of
each other at the last round. In the race, Cooper, the reigning overall champion,
capitalised on his storming start to build an unexpected gap, whilst Charles and Di
Claudio's lap times were only four thousandths of a second different. This time they
also have the rapid 106 of Bristol's David Kift to contend with.
The problem for Bristol's Mark Wyatt is likely to be the pair of SEAT Ibiza Cupras
of Stonehouse's Bill Brockbank and Hilperton's Tim Hanlon, the 1999 champion. Potent
turbo cars have not been known for their reliability in this championship, but if on
song will be difficult to catch. Nevertheless, Wyatt's Astra took a strong win last
time and usually enjoys Swiss-watch-like reliability.
Former double champion Tony Hutchings from Calne will be hoping his turbo'd Audi TT
behaves, whilst back for the first time this year is the reigning two wheel drive, 3
litre champion, Tony Dolley from Bridgwater in his 206.
Olly Lewis from Peasedown St John is itching to get his Peugeot 106 out in the up to
1400cc class for the first time this year, which will make life more difficult for
the likes of Weston Super Mare's Will Burns, who led last time until a wheel bearing
failure sidelined his Fiesta.
Formula Vee has been around almost as long as Castle Combe and just like the
circuit, the racing stays as fresh as ever, the cars being closely matched and the
drivers eager to dice.
Monday's action starts at 8.40 am with qualifying, racing getting under way from
12.15 pm.
Admission prices are £15 for Adults, £7.50 for OAPs, £2.50 for Paddock Transfer,
whilst accompanied children under 16 are admitted free.
For further information, visit the Castle Combe Circuit website on
Comments