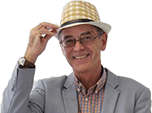 The UK's Top Technician revealed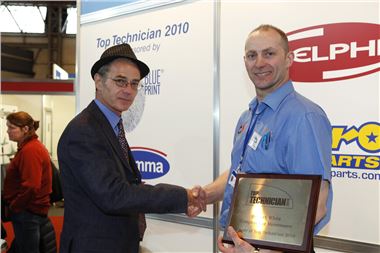 Surrey mechanic Stuart White has been named Top Technician 2010, after winning the annual competition which recognises and rewards the best automotive technicians in the UK
The boss of Complete Car Maintenance in the village of Ewhurst in Surrey, was unveiled as the winner of the annual contest at the Workshop exhibition in the Birmingham NEC on 15th April.
Master technician John Tinham, of John Tinham Motor Engineer in Chelmsford took second place while Steve Smith, of Charles Clarke Toyota, finished third.
Stuart has been a regular finalist in the hunt for the UK's most gifted car mechanic but had never taken top spot before. "It's fantastic," he said moments after receiving more than £12,000 worth of prizes. "I felt that I had the best chance of winning I'd ever had this year. All the finalists were absolutely brilliant," he said.
The prize ceremony was attended by technicians and technical experts including Frank Massey, James Dillon and scores of automotive industry figures. The winner was announced by Honest John who commented: "This is very important. It's important that people can take their car to a garage and get it fixed and not have to repeatedly take it back for the same fault or get ripped off. The best people are first-time fixers."
Stuart took top spot after winning through a series of online, practical and written tests set by chief examiner Ian Gillgrass of the IMI and his team of expert judges including Delphi trainer Rob Lewis and 2008 Top Technician winner Mark Banks.
Fellow judge Rob Lewis, a technical trainer for competition sponsor Delphi, added: "The standard was unbelievable this year and keeps getting higher every time."
Technical expert Frank Massey said that Stuart had a winning combination of enthusiasm and knowledge. "They say that often a technician makes a bad businessman and vice versa but Stuart can do both. It's great to see him win because he's come so close so often before."
Comments