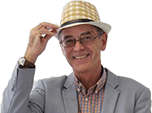 Santa Pod Present THE FIA 'Main Event' 2010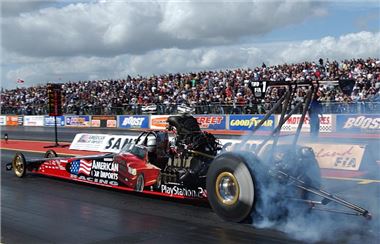 Santa Pod Raceway, the home of European Drag racing, is already gearing up for one
of Europe's most prestigious Drag Racing meetings; The FIA Main Event! This hugely
popular, televised extravaganza is the first round of the prestigious European Drag
Racing Championship and features one of the largest race entries and most diverse
list of machinery anywhere in Europe! Over 200 teams and 17 race classes make this
event unrivalled for both the quality and quantity of racing. Make it a date in your
diary now! - Friday the 28th to Monday 31st May.
Exemplifying the very greatest, fastest, loudest and craziest spectacles in drag
racing, the entire weekend gathers the most brutal machines in Europe and pits them
head to head in an epic display of rubber burning, nitro-snorting insanity! Both
cars and bikes are represented, with many of the 8000bhp entrants able to hit an
incredible 300 mph in well under 5 seconds!! If this wasn't impressive enough, on
the track in between racing will be the awesome Fireforce Jet Funny Car, plus Ronnie
Picardo's gravity defying Wheelie Truck.
Off-track action is equally as exciting with loads of entertainment and attractions
aimed squarely at families looking for a great value day out or even the weekend
away. Full camping facilities are available and under 16s even go for free! There's
fun for the whole clan with Kids entertainment, side shows, traders, Fun Fair and
full catering & bar facilities all weekend with evening entertainment in Fuellers
Bar, including a live performance from rock band 'Ruse' on the Sunday night. This
year there's even a Ladies Lounge for those looking to grab a quiet five minutes
away from the relentless action.
Adrenaline junkies will also love the car crushing Monster Trucks Podzilla and Swamp
Thing attempting to out-jump each other in the Live Action Arena, along with the
world record breaking Stunt Driver, Terry Grant and 2007 Stunt Riding Champion,
Zoltan Angyal performing their own brand of automotive magic on four and two wheels
respectively. Joining this eclectic line-up will be modern-day Evil Knievel, Jason
Smythe on his fleet of MX and quad bikes.
The Battle of Britain Memorial Flight will also be making fly-pasts with a Dakota on
Friday and Lancaster, Hurricane & Spitfire on Monday (followed by the Black Knights
Parachute display team). Don't miss a chance to see these iconic aircraft in action.
The event will also be raising money for the MS Trust, helping to fund research and
care for sufferers of Multiple Sclerosis. Caroline Day, Marketing Manager of Santa
Pod Raceway said, "We are delighted to be supporting the MS Trust at this year's FIA
Drag Racing Championships. The relationship has been building for some time and we
hope to help by making our drag racers and fans more aware of the disease and of the
hard work the Trust does to help. Much of this started when Drag Racing fan and MS
sufferer Karen Aston contacted us over a year ago. She has become so hooked on our
sport that she is now training up to become a drag racer herself and will entering
her first Championship this year."
Advance ticket prices start from just £10 for the Friday, or £32 for the action
packed Saturday or Sunday, with both days totalling £55 and the entire 4 day event
costing just £65. With all kids under 16 getting in for free, it could be the best
family weekend that you've ever enjoyed! Corporate packages look similarly good
value, with fully catered VIP packages starting from just £99 +VAT per head
For more details please visit www.santapod.com
Comments