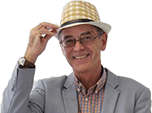 Britain's best garage is named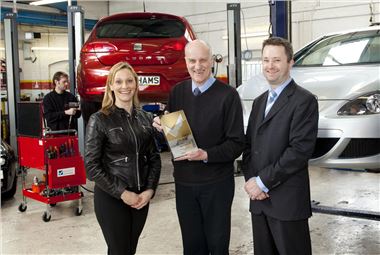 Motor Codes, the independent body which operates the UK's largest consumer code for motorists, has today revealed the winner of its two month national 'Golden Garages' campaign. After 54 days, 9,000 public votes, nominations for thousands of UK garages, and the opinions of six expert judges, including Honest John, the final winner is independent family run garage, Kinghams of Croydon.
Panel judge Vicki Butler-Henderson - TV presenter and racing driver - presented the trophy to the successful business which counts father, son and daughter amongst its current staff. As well as owning the inaugural title of Britain's Golden Garage, they will also receive a prize fund valued at over £6,000.
The Golden Garages competition searched the UK to find the best garage, building on Motor Codes' goal of bringing honest, trustworthy service to motorists across the country through its website's Garage Finder tool at www.motorcodes.co.uk.
"Motor Codes set-up the Golden Garage competition to highlight the best service and repair businesses in the country," said Chris Mason, Motor Codes director. "We would like every motorist to receive service from a garage like Kinghams, and using the Garage Finder at www.motorcodes.co.uk is a great starting point."
Having whittled down thousands of garages to the UK top 50, a further round of public voting identified the UK's top ten service and repair centers. The panel of expert judges was then tasked with choosing the national winner out of the top ten through a fair and thorough process. Motor Codes worked with the RAC to conduct on-site visits and independently assess each of the finalists in order to select the national winner. The nine national runners up are as follows:
A1 Motorcare, Cardiff, Wales
ABP Motorsport, Crewe, North West
Anglo Continental Cars, Milton Keynes, Midlands
Arnold Clark Renault, Paisley, Scotland
Clive Woolford Motors, Tewkesbury, South West
Fred Henderson, Durham, North East
Kings of Witcham, Ely, East
Prestige Services, Wakefield, Yorkshire
SERE Motors, Lisburn, Northern Ireland
Customers given the royal treatment
The level of public support and praise for Kinghams was overwhelming and played a large part in the garage's victory. One happy customer said that they're treated like 'royalty' and after 20 years of driving has 'never come across a garage that genuinely cares more and is true to its word'. Another Kingham's fan even explained that when on holiday in New Zealand their house sitter couldn't start the car - one international call later and a mechanic was round to fix the car at no cost.
"We're over the moon to win the Motor Codes' Golden Garages trophy!" said Keith Kingham owner of the winning garage. "We work hard to provide our customers with excellent service and value for money, we're always going the extra mile, so we're ecstatic that the public has voted us Britain's best local garage. We came up against a lot of strong competition and the Golden Garages campaign goes to show that our industry is full of high-quality, trustworthy garages - we just need to make consumers aware of them, which is what Motor Codes is doing through campaigns like Golden Garages and its online Garage Finder tool."
Trust and satisfaction
Over 90 % of Motor Codes customers are satisfied, compared with almost 50% of the population that feel ripped-off by their local service centre. The Golden Garages campaign and the work Motor Codes does with the Office of Fair Trading, Consumer Direct and Trading Standards intends to turn around this statistic, raising standards across the country.
Comments