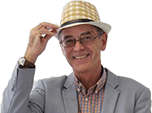 Budget Rent-a-Car Expands in the UK

Budget Car Rental is expanding its UK business this year with seven new airport locations set to open over this month.
The rollout began at the beginning of April with the opening of Budget's Liverpool John Lennon Airport station and a further five are set to open over the coming months in Exeter, Bristol, Newcastle, East Midlands and London City.
Commenting on Budget's expansion plans, Budget spokesperson, Stuart Liddle, explains: "This is an exciting time for the Budget brand, as we begin a significant rollout of our operations in the UK. Our customers, both SMEs and consumers, come to us for our fantastic value proposition and with more car hire locations, we can offer them a truly accessible gateway to Britain."
The locations included in Budget's rollout plan spread across the length of the country, so customers can find a station within close proximity to wherever they need to hire the car. Added to its current car hire locations, Budget will now have 60 stations in the UK and 3,400 stations worldwide.
The rollout of Budget's expansion is expected to be complete by the end of April 2010.
For more information about Budget, please visit www.budget.co.uk
Comments