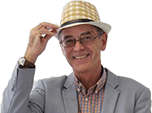 Santa Pod's All American Show 1st to 2nd May 2010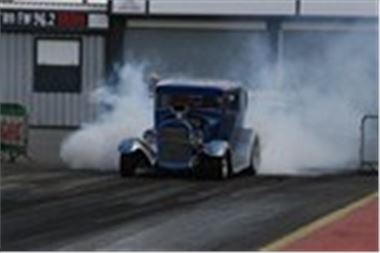 Over Sized, Over Powered - and Over Here.
If your idea of 'proper' transport involves acres of chrome, a displacement measured
in cubic inches and plenty of cylinders, then you'll love the All American Show at
Santa Pod Raceway from the 1st to the 2nd of May 2010.
For one weekend, the Northamptonshire countryside echoes to the blissful sound of
big block Hemis and flathead Fords, as the cream of the UK's American cars and their
enthusiastic owners descend on the venue for a weekend of racing, dancing.. and fun!
Although it's a Yank-lovers paradise, the event is for all genres of custom, classic
and retro car AND bike owners, so whether you're running a Chevy - or a Chevette,
you'll be made very welcome.
Precious metal from both sides of the pond is welcome with 'Run What You Brung'
sessions all weekend to allow pub arguments on who can out-drag who to be finally
settled. Just bring your driving licence - and if you'll be travelling faster than
110mph a helmet - and tear up the World famous quarter mile! This year, the 'Pod is
also allowing passengers carrying a valid UK licence to ride shotgun in any car that
will have them - and weekend tickets even include entry to the additional RWYB event
on Monday the 3rd!.
The Mopar Muscle Association Power Tour will also be flexing its muscles on the
strip, with these powerful RWD machines looking to make the most consistently quick
runs to win. Nostalgia fans will also love the sight of classic 'slingshot' and
classic dragster 'old timers' tearing up the quarter, rather than gracing a museum
somewhere.
It's not just about V8 grudge matches on the strip however, with a full programme of
live bands with suitable transatlantic rock-and-roll set-lists to provide the
perfect soundtrack for those who prefer their music not to come from a set of
headers!
The ticket price also includes entry to the Monster Truck Nationals on the 1st,
where you can witness the incredible sight of these car-crushing monsters racing
each other and performing stunts that truly defy the laws of physics. The Live
Action arena also hosts the ever-popular 'Burn Out' competition, where anybody with
a heavy right foot and a spare set of tyres can become a hero for the day.
There's a hotly contested Show and Shine on the Sunday to satisfy the most ardent of
polishers, and with the Top 10 trophies, open to the entire spectrum of two and four
wheeled Yank ownership, there's no excuse for not breaking out the Autoglym!
There's free camping of course, with an RV area for those lucky souls who are really
living 'The American Dream', fun fair rides to keep the kids (both young and old)
happy and a mobile dyno, just in case you didn't get the result you wanted on the
quarter! Best of all, under 16s get in free and clubs are extremely welcome, with
discount structures in place for groups turning up en masse and a huge designated
club area on tarmac to allow you all to park up in formation.
For more information, please visit www.santapod.com or call the team on 01234 782828
Comments