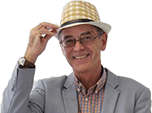 Sounds of Porsche Competition to Win a Porsche Experience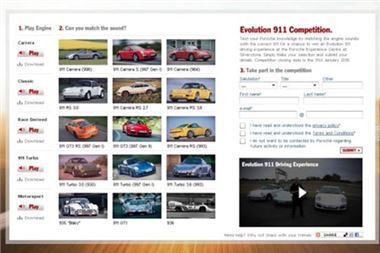 Porsche is inviting enthusiasts to test their knowledge of the marque and identify specific Porsche 911 sports cars purely by their distinctive engine sounds.
To celebrate the launch of the new Evolution 911 course at the Porsche Experience Centre, Silverstone, enthusiasts can log on to www.porsche.co.uk/competition and try their ear at identifying a variety of iconic Porsche 911 models from history.
An integral part of the 911 driving experience includes the charismatic sound from its rear-mounted flat six engine, a virtue of the iconic sports coupe since its launch in 1963. As the 911 has steadily evolved, so its voice has changed – larger capacity engines, turbocharging and, most significantly, a move to water-cooling from air-cooling, have each influenced the accent of the 911 engine note. But with each evolution, the 911 still retains a very characteristic sound which is music to the ears of car fans around the world.
Each contestant gains entry to a prize draw for the chance to win an Evolution 911 driving experience at Silverstone. The Evolution 911 course is a great gift for enthusiasts wishing to experience for themselves the origin of the 911 species, as it offers the unique opportunity to drive a classic 1980s 911 3.2 Carrera and a Type 993 911 from the 1990s alongside a current generation 911 Carrera. The enduring design language ensures that a Porsche 911 maintains a consistency of style that has never gone out of fashion. Just as the styling of the 911 has evolved, so the driving experience still retains the authentic 911 character.
Costing £275 for a 90 minute programme, the Evolution 911 course is the perfect starting point for drivers to travel back through the historic years of sports car performance, and experience for themselves the unique feel, character and driver involvement offered by the Porsche 911.
For more information about the Porsche Experience Centre at Silverstone visit www.porsche.co.uk/experience
What you will drive on the Evolution 911 course
1986 911 'G series'
With its distinctive 'whale tail' rear spoiler, the Carrera 3.2 evolved from the successful 911 SC, reviving the Carrera name for the first time since 1975. It used a new 3.2-litre version of the flat-six boxer engine.
1994 911 (Type 993) Carrera
This car was significant as it was the final incarnation of the air-cooled 911. Styled by Englishman Tony Hatter, the 993 was an inspired take on the classic 911 profile. Mechanically it featured an all-new multi-link rear suspension that raised the dynamic ability of the car further still.
911 (Type 997) Carrera S
The latest evolution of the 911 moves the concept on in both design and performance. Direct Fuel Injection (DFI) technology, Porsche Active Suspension Management (PASM) and the Porsche Doppelkupplungsgetriebe (PDK) double-clutch gearbox all contribute to make the 911 Carrera S the definitive sports car.
Comments