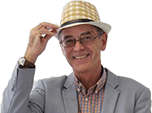 Mercedes Benz Live Draws 15,000 Fans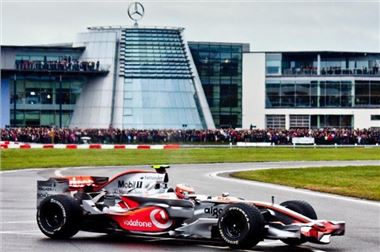 Sunday's Powered By Mercedes-Benz Live, event, hosted by Mercedes-Benz World at Brooklands, was a huge success with over 15,000 motorsport fans attending. It was the biggest crowd at Brooklands since the tracks' heyday in the 1930s, and the visitors had an up-close and personal taste of F1, DTM and F3 stars, all free of charge.
An amazing line up of drivers and cars appeared in an environment where fans were able to get within reach of their heroes. Thousands of autographs were signed and a truly memorable day was had by visitors and stars alike. 2008 Formula 1™ World Champion Lewis Hamilton and his team mate Heikki Kovalainen showed their supreme driving talents with a series of hot laps, and in Lewis's case, "no-handed" doughnuts in his Vodafone McLaren Mercedes MP4-23 race car.
BBC Radio 5 Live pundit and Brawn GP test driver Anthony Davidson demonstrated this year's championship-winning Brawn GP car in its first public outing since the team won both of this season's F1 world championships; and the thundering V8 C-Classes from the German Touring Car DTM Championship thrilled the crowds with British drivers Paul Di Resta and Jamie Green behind the wheel. Rounding off the action were displays from Alexander Sims in his F3 Euro Series car and the Mercedes-Benz World Silver Arrows Display Team.
TV commentator Steve Rider interviewed all drivers on the stage including Brawn GP Team Principal Ross Brawn, who give a fascinating insight into his team's remarkable debut winning season. Formula 1™ legends David Coulthard and double world champion Mika Häkkinen also met fans of all ages throughout the day with interviews, autograph sessions and driving parades.
The millionth visitors to Mercedes-Benz World also received their prize of a VIP day out at the event. Steve and Tania Gale, son Jack and Tania's Dad David Mariner, from Crawley, were chauffeured to and from the event in the new generation Mercedes-Benz S-Class, where they met Lewis Hamilton and Heikki Kovalainen.
Wilfried Steffen, President and CEO Mercedes-Benz UK, explained: "Powered By Mercedes-Benz Live brought together an unrivalled selection of some of the biggest names in motorsport today. What they all had in common was that they used Mercedes-Benz engines to achieve their victories.
"We wanted a fitting way to thank our motorsport fans after an exciting season of action on tracks all over the world. This free event was the ideal way to do it – unprecedented demand for tickets meant that we put on a great show to a 'sell-out' crowd! And whilst this was a highlight for 2009, there is another year of fantastic events at Mercedes-Benz World coming up in 2010."
Lewis Hamilton added: "Mercedes-Benz World is such a great facility, the track here is so much fun. I cannot believe how many people turned up here, but every time we have an amazing turn-out and put an incredible show on for everyone. The support we have here is phenomenal, and obviously for Mercedes-Benz it's a great way for them to have young kids come to learn to drive - and it's a great place for people to come for the weekend."
Ross Brawn concluded by saying: "The opportunity today was to get back to the fans after such a fantastic season and to talk to them, to meet them, to sign autographs, and for me it was wonderful. These events are very important in bringing the sport of Formula 1 back in connection with our fans - because that is what counts at the end of the day.
"I really enjoy these events and we're very glad to be able to meet all the people and supporters - particularly all the Brawn GP fans!"
Mercedes-Benz World at Brooklands

Mercedes-Benz World is a brand experience centre – and the word 'experience' is not used lightly. At this impressive attraction, visitors will find simulator rides, interactive challenges, enthralling exhibits and, most excitingly – the opportunity to take any one of the Mercedes-Benz car models around 2.5km of handling circuits. For off-road fans this extends to a 10 acre off-road terrain course complete with deep muddy water and steep slippery slopes.
Of course, for those with a passion for cars there's the opportunity to see, touch and feel every current Mercedes-Benz model, which are joined by a host of beloved classics. Fascinating stories give visitors the chance to appreciate the inspirational events that have linked Mercedes-Benz with Brooklands.
To recharge the batteries there's a choice of a bistro style café or the gourmet Gullwing restaurant, using ingredients supplied by 1979 F1 World Champion Jody Scheckter's biodynamic and organic Laverstoke Park Farm. Of course, no visitor attraction would be complete without somewhere to shop. The Mercedes-Benz Boutique will offer souvenirs for the kids through to a range of luxurious personal goods.
Mercedes-Benz World is open every day from 10am to 6pm, seven days a week (except Christmas Day and Boxing Day). For more information visit www.mercedes-benzworld.co.uk
Comments