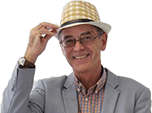 £10 Cashback For Fuel From Europcar

Europcar, vehicle hire company is giving customers a £10 voucher
towards their next hire if they bring their car back with more than a ¼ tank of
fuel. The offer applies to customers who bought a full tank of fuel at the start of
the hire, taking advantage of Europcar's competitive rate per litre, 5p under the
average high street pump price.

"Customers have told us they like the option of buying fuel up front as it saves
them the hassle of re-fuelling the vehicle at the end of the hire and also means
they receive a good rate at a time when fuel costs are rising again. " Says Catriona
Lougher, Marketing Director of Europcar. "However, there are occasions when the
customer has not used as much fuel as they anticipated and this can cause some
dissatisfaction. As it would be difficult to calculate the exact reimbursement cost
for any fuel left in the car, we have decided to offer a £10 voucher towards their
next hire. This is all part of our commitment to make vehicle hire from Europcar
accessible, straightforward and cost-effective for our customers."


Comments