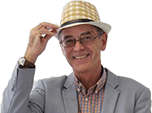 Bedford OB's 70th Birthday Party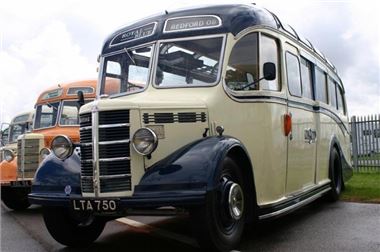 For 5 minute MP4 video of event click OB MP4 (for player to play it click Quicktime Player)
For 5 minute WMV video of event, click OB WMV
It's
not every day that records are broken, nor is it every day that 32
icons of British road transport gather in the same place to mark a
significant motoring milestone.
Yet
on August 16th, the Vauxhall Heritage Centre played host to the largest
ever gathering of Bedford OB buses and coaches – with owners travelling
from all over the UK and even Belgium to exhibit the iconic vehicles
that served Britain best when she needed them most.
Built
between 1939 and 1951, the distinctive Bedford OB was once a very
common sight on British roads. Yet today, there are only 75 known
roadworthy survivors across the world, and a further 25 either derelict or in various stages of restoration.
So
for 32 of them to get together at the Vauxhall Heritage Centre in Luton
to mark the OB's 70th anniversary was a milestone, the like of which is
unlikely to be repeated again.
Organiser
Tim Wooton, of the bedfordob.com website, said: "This is truly fabulous
– never before have we seen this many OBs in the same place at the same
time, yet together they make a truly incredible sight."
The
buses and their owners arrived in Luton on the Saturday, many of them
in period dress, for a slide show of Vauxhall's own OB archive images
and a private screening of the Ealing comedy The Titfield Thunderbolt,
in which an OB is the star turn. The following day, the buses set out
in convoy to Bletchley Park, home of the WW2 code breakers, on a
separate road run, accompanied by GM UK Chairman and Managing Director
Bill Parfitt, in the centre's restored 1970 Vauxhall Viscount.
To view more pictures from the day, or to find out more about the Bedford OB and its history, visit www.bedfordob.com
All lovely quintessentially English nostalgic stuff. Some of the restorations took 7 years.
Comments