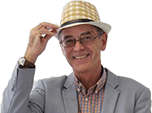 STP Presents 1,000mph Challenger at Goodwood Festival of Speed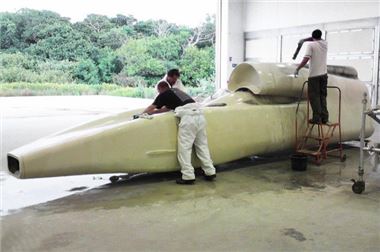 STP, founder sponsor of the BLOODHOUND SSC 1,000mph World Land Speed Record bid, in co-operation with Goodwood, is hosting a dramatic display at this weekend's Goodwood Festival of Speed, July 3-5.
A full-size model of the mighty BLOODHOUND SSC (Super Sonic Car) will be on show for the first time, in the centre of the exhibition area, allowing visitors to get up close and personal, whilst the actual vehicle build gets underway at the team's Bristol HQ.
Key members of the BLOODHOUND team will be on hand at Goodwood, with appearances and autograph sessions by reigning World Land Speed Record Holder, Andy Green OBE on both Saturday and Sunday. Green will be at the controls of BLOODHOUND SSC when the bid to raise the record to 1,000mph begins next year.
For STP, whose market-leading fuel additives will be used in BLOODHOUND SSC, the Goodwood Festival of Speed is a fitting arena in which to showcase the brand's long heritage in motorsport.
This year celebrates the 50th anniversary of STP's first bid for the World Land Speed Record by American, Athol Graham. Six years later, fellow STP barnstormer, Art Arfons, raised the record to 576mph on the famed Bonneville salt flats, USA.
2009 also celebrates the 40th anniversary of Mario Andretti's victory for STP of one of motorsport's blue riband events, the Indy 500, at the wheel of the Lotus-Ford.
STP's range of fuel additives – for optimum engine performance – and engine maintenance products, are available from all good forecourts and accessory shops. For more information, visit
www.stp.eu
. For the latest on BLOODHOUND SSC, follow
www.bloodhoundssc.com
.
Picture Shows:
The full-size BLOODHOUND SSC model under construction prior to its Goodwood showing
STP History of Land Speed Records:
* STP-sponsored ART ARFONS took the World Land Speed Record at Bonneville, USA, at 576mph, in November 1965 as part of a major commitment by STP to the sport, which has endured during the decades to follow.
* 2009 represents the 50th anniversary of STP's first bid for the World Land Speed Record by American, Athol Graham.
* If BLOODHOUND SSC achieves its target of 1,000mph (Mach 1.4) it will mark the greatest incremental increase in the history of the land speed record; it will also exceed the low altitude speed record for aircraft (c.994mph).
* As the ultimate, unlimited racing car, BLOODHOUND SSC will also be the catalyst for a raft of cutting-edge research in fields such as aerodynamics, computational fluid dynamics, materials technology, composite manufacturing and sustainable high-tech engineering.
* The 12.8m long, 6,422kg (fuelled), jet and rocket-powered vehicle will be more advanced than most spacecraft and faster than a bullet fired from a handgun.
* Its 900mm diameter wheels will spin at over 10,000rpm, generating 50,000 radial G at the rim.
* The car will accelerate from 0-1,050mph in 40 seconds and at V-max (maximum velocity), the pressure of air bearing down on its carbon fibre bodywork will exceed twelve tonnes per square metre.
* At this speed, Andy Green will be covering a distance of 50m in the blink of an eye.
* The BLOODHOUND Project is a private venture. UK Government is part funding the three year education programme but not the build and running costs of the car. These costs will be covered by sponsorships. Founder sponsors are STP, Swansea University, Engineering and Physical Sciences Research Council, Serco and the University of The West of England.
Comments