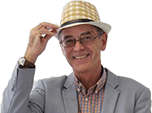 New Book About Morgan Plus Eight

MORGAN PLUS 8 by Michael Scarlett in Haynes Great Cars Series
Publication: July 2009 · Hardback RRP: £25.00 · ISBN: 978 1 84425 354 8
A celebration of a classically British sports car
The Morgan Plus 8 was introduced in 1968 and remained in production at the family-owned Morgan factory in Malvern for 36 years. Once described by revered advertising copywriter Tony Brignull as "the sort of car for people who wear bobble hats and have oil under their fingernails," it was assembled by hand using combining traditional British craftsmanship with muscular performance in a uniquely graceful design. It was, in many ways, the last of the traditional 'hairy-chested' British sports cars, combining old-fashioned styling with prodigious power.
This beautifully produced book, chronicling the complete story of the Plus 8, will appeal to all sports car fans, as well as to Morgan owners and enthusiasts. It is a uniquely insightful look into the evolution of Morgan's former flagship, by a journalist who has followed the development of the car ever since he conducted the very first press Road Test of the Plus 8 in 1968 for Autocar.
From the development of the first prototype and its delayed launch in 1968, to the end of production in 2004 and the introduction of the Aero 8, this book provides a detailed year-by-year account of the Morgan Plus 8 story. During its life the design remained fundamentally unchanged, although a process of gradual evolution saw a number of detailed changes The Plus 8 finally bowed out in 2004, to be replaced in the Morgan line-up by the Ford V6-engined Roadster, using many of the Plus 8's body parts and Morgan's traditional construction methods.
Here is a celebration of the Morgan Plus 8, featuring a wealth of archive and specially commissioned studio photography. The authoritatively written and gloriously illustrated text provides a unique insight into the engineering and evolution of this uniquely British sports car.
Also available in this fabulous Haynes Great Cars Series are - AC Cobra, Audi quattro, Austin-Healey, Jaguar MkI/II, Jaguar E-type, Jaguar XK, Lamborghini Miura/Countach/Diablo and Murciélago, MGB, Mini and Triumph TR.
The author Michael Scarlett is a respected motoring journalist who writes for numerous newspapers and magazines, including the Daily Telegraph. After an engineering career in the aviation and motorsport industries, he joined Autocar magazine as a Road Test rookie, graduating to Technical Editor in 1976. He now works as a freelance technical writer and author and his first book was Haynes Great Cars: Porsche 911 title. He lives in Oxford.
MORGAN PLUS 8 by Michael Scarlett can be ordered via
www.haynes.co.uk
Comments