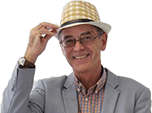 MOT stations urged to commit to Motor Codes

VOSA, the government body responsible for the MOT Scheme in Great Britain, has backed the new Motor Industry Code of Practice
for Service and Repair, designed to raise the reputation of the motor industry.
"The 19,600 garages authorised to issue MOT certificates have already demonstrated their competence in order to fulfil VOSA's own accreditation process but through subscribing to schemes such as the Motor Industry Code of Practice for Service and Repair, they can also demonstrate their commitment to customer service," said VOSA chief operating officer, Alex Fiddes.
"We would encourage MOT garages to sign up to industry codes and seek to improve standards for motorists. This Code is specifically aimed at providing reassurance to consumers and comfortably operates alongside other schemes - which can only help during what is clearly a challenging time for any business," concluded Fiddes.
Both independent and franchised garages can apply to become an authorised examiner and carry out MOT tests but applicants must employ suitably qualified and experienced mechanics and be able to demonstrate that they are reputable businesses.
"Motor Codes is about promoting the honest majority and stamping out the rogue traders," said Motor Codes director, Chris Mason. "At £75 per year, subscription to the Code is one of the most cost-effective marketing tools a garage can have and those unwilling to sign up will increasingly be identified by motorists as businesses not able to deliver good customer protection. MOT testing stations are already approved for their high standards of work so it stands to reason that this should be matched in their approach to their customers."
Responding to consumer concerns over pricing, quality of work and customer service, the Motor Industry Code of Practice for Service and Repair commits subscribing garages to:
Honest and fair services
Open and transparent pricing
Completing work as agreed
Invoices that match quoted prices
Competent and conscientious staff
A straightforward, swift complaint procedure
And offers motorists:
An online search facility allowing consumers to locate their nearest subscribing garage
A free consumer advice line
Free conciliation and low cost, legally binding arbitration
For more information on Motor Codes Ltd or the Motor Industry Code of Practice for Service and Repair, visit
www.motorindustrycodes.co.uk
.
Comments