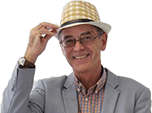 Mazda UK Announces the British Aerobatic Association Bursary Winners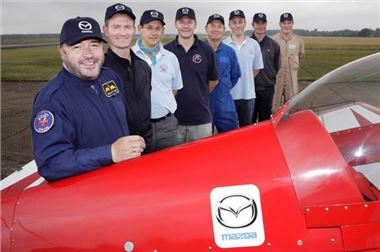 The Mazda-sponsored BAeA bursary has been awarded to nine pilots to help them move up a level and encourage advancement through the BAeA competition ladder.
Candidates were awarded based on their cumulative performance and points gained in the BAeA competitions during 2008. The BAeA awarded Mazda bursaries to four Standard, three Intermediate and two Advanced pilots to assist with their training and support moving up a level during 2009. The Mazda bursaries pay for coaching from the UK's most experienced competition coaches and contribute towards the costs incurred in training.
The successful candidates are all experienced aerobatic pilots with an ambition to progress. At Standard level the bursary winners are: Phil Burgess, a Royal Air Force Avionics Technician from Lincolnshire; Andrew Barlow, director of a regional grounds maintenance contractor from Suffolk, David Kean, an airline pilot from Surrey, and Peter Rounce, a technical development manager from the New Forest.
At Intermediate level the successful candidates are: David Jenkins, Managing Director of a fibre optic company from Suffolk; Brian McCartney, a director of a classical musical instrument company from Dorset and Adrian Willis, CEO of Raona UK from Essex.
At Advanced level the successful candidates are: Julian Murfitt, a director of Mekon Ltd from Surrey - whose aim is pole position as a pilot in the World Aerobatic Championships in 2011 - and Stephen Madle, a software developer from London. Julian and Stephen were both members of the British team that took the bronze medal in the 2008 World Advanced Aerobatic Championships in Oregon, USA.
Chairman of the BAeA, Alan Cassidy commented: "Thanks to the support from Mazda nine aerobatic competition pilots at three levels have been able to move up the BAeA competition ladder. I hope that the Mazda-sponsored Bursary winners will have the opportunity to represent their country in the British Advanced or Unlimited Teams in the future.
"I would like to congratulate the successful candidates in their recent success as BAeA Bursary awardees. It has been a great pleasure to assist such talented competition pilots with their development in the sport."
2009 Intermediate level Bursary award winner David Jenkins enthused: "It is a great privilege to receive the Mazda funding for coaching, which has helped me to move up a level in competition after being placed third in the Mazda British National Aerobatic Championships this month at Conington."

Comments