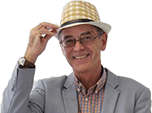 Bedford OB Nostalgia Event at the Vauxhall Heritage Centre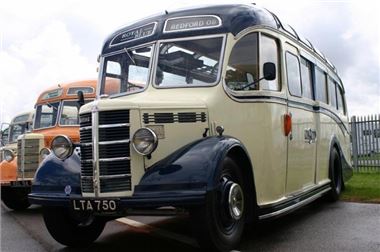 You wait ages for a bus to turn up, and then 30 turn up all at once.
Or at least that's what Tim Wootton hopes – as the man behind the
www.bedfordob.com
website and organiser of the OB Get-Together, Buckinghamshire-based Tim is looking to get a record number of OB buses and coaches together to mark the 70th anniversary of one of the most iconic vehicles of the 20th century.
Already 27 OBs have signed up to the event on 16th August, and Tim is hoping for at least a few more in order to get the best turnout of OBs ever.
"There are 73 known survivors," said Tim, "And we want as many of them as possible to turn up – although obviously not all of them are on the road. To see one OB is special, but to see several together is truly something else."
The Get-Together will form the centrepiece of an open day at the Vauxhall Heritage Centre, which will celebrate a long history of building commercial vehicles in Bedfordshire. As well as the OB gathering, owners of all Bedfords and other historic commercial vehicles are invited to attend, while there will be a specially reserved parking area for owners of any classic vehicle, be it a bike, car, van, lorry or – of course – bus.
Owners are encouraged to simply 'drop-in and drive' – there's no fixed time in which vehicles need to be on display, and the Vauxhall Heritage Centre, accessed via the GM UK staff car park entrance in Park Street, will be open from 10am until 4.30pm on 16th August, so they can stay for as long, or as short a time as they wish.
Refreshments will be on sale, while there will also be a number of trade stands and autojumble pitches, which are free to any seller who wants to turn up – there's no need to book.
The OBs will leave the Heritage Centre at midday on a road run to Bletchley Park, near Milton Keynes – although of course Milton Keynes itself didn't exist at the time when Bletchley was at its most strategic. The venue was significant in 20th century history as home of the World War Two codebreakers, and houses a German Engima machine among other WW2 artefacts.
Tim, whose own OBs have appeared in a number of period dramas including Foyle's War, Miss Marple and, most recently, Torchwood, said: "The choice of Bletchley is ideal as, like the OB, it was of great importance to Britain at a time when we needed it most! 2009 also marks the 70th anniversary of the Second World War, and we're hoping to mark both milestones with a special fly-past of Lancaster, Spitfire and Hurricane planes on the day."
For more information on the event, visit
www.bedfordob.com
Comments