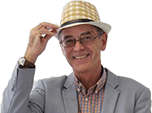 Unipart Joins Motor Codes

In recognition of the need to maintain high standards within the independent garage sector, Unipart Automotive is delighted to confirm its support for the Motor Industry Code of Practice for Service and Repair.
Unipart will be encouraging all existing Unipart Car Care Centres (UCCCs) to sign up to the Code of Practice and it will become compulsory for any new UCCCs joining the network to participate. To help the network benefit from the industry standard, Unipart will contribute towards the cost of signing up to the Code for its Car Care Centres.
The Motor Industry Code of Practice for Service and Repair is an industry-wide, self-regulating code of practice to promote and safeguard consumers' interests by helping them to identify better businesses and encourage garages to raise their standards of customer service.
Speaking about why Unipart chose to support the Motor Industry Code, Wendy Williamson, Marketing Director of Unipart Automotive, said: "It is more important than ever for independent garages to show they are willing and able to sign up to a code of practice on their own accord. Consumer trust is a real challenge in our industry so we were really pleased when we heard about the introduction of the Motor Industry Code of Practice last year. The standard is OFT Stage 1 approved and it is independently audited, which proves to the consumer that a garage is committed to offering an honest, quality service.
"We know that our Car Care Centres work to a very high standard but by signing up to the Motor Industry Code, consumers can share our confidence about the level of service they can expect from them."
"I am delighted that Unipart is urging its network to join the ever-growing number of businesses prepared to demonstrate a commitment to customer service," said Chris Mason, Motor Codes director. "A responsible garage will not need to alter its operation greatly to meet the standards needed and as well as providing reassurance to customers, by subscribing to the Code, a business will have a clear marketing edge over competitors who do not. It is much more than a logo – it is a commitment to being accountable. People like doing business with people they like."
For further information how to become a Unipart Car Care Centre, please contact your local Unipart distributor. To find your local Unipart distributor, call Customer Services on 01865 383940 or visit
www.unipart.co.uk
.
For more information about the Motor Industry Code of Practice for Service and Repair, go to
www.motorindustrycodes.co.uk
.
Comments