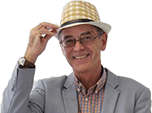 1953 Type 2 Makes a 12.65 Second Quarter Mile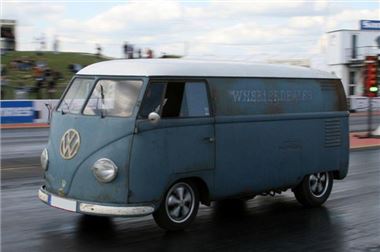 As an amazing demonstration of Volkswagen's legendary durability, a 56-year old Type 2 Transporter van has just achieved a top speed of 102.84 mph at an ET of 12.65 seconds over the standing quarter at the Santa Pod dragstrip.
Although this represents a new world record for a non-turbocharged Volkswagen van, this unique 1953 Transporter, run by a team from Frankfurt, Germany, is planning to beat the record of 12.5 seconds for any Volkswagen van when it returns to Santa Pod for the annual 'Bug Jam' Volkswagen enthusiasts event from 17-19 July.
Not surprisingly, the original 50 bhp, 1.6-litre engine from 1953 has been replaced with a highly-tuned, 2.8-litre Volkswagen engine producing 253 bhp and 330 Nm of torque, and the T2 has also undergone a number of other mechanical updates.
The Transporter is Volkswagen's best-selling van, and one of the most popular vans ever with over 10 million being produced since production started almost 60 years ago in March 1950.
For full details of the current Transporter range, please call 0800 717131 or visit
www.volkswagen-vans.co.uk
. For more information on the Bug Jam event, please see
www.bugjam.co.uk
Comments