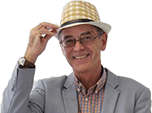 Motor Codes Needs Your Help To Weed Out Bad Garages

Motorists are being encouraged to tell Motor Codes Limited about the service they have received at subscribing garages through a new on-line consumer survey at
www.motorindustrycodes.co.uk
. Since the Motor Industry Code of Practice for Service and Repair was launched in August last year, motorists have been encouraged to complete consumer survey forms and return them to Motor Codes via pre-paid post but now the process is even easier and simpler with the addition of the on-line version. The results are helping to build a robust set of data about the real-life situation in the sector and will ultimately enable the garage trade to deliver peace of mind through improved business practices.
How the customer is treated is key to the success of this important piece of consumer protection, therefore it is vital to have an effective method of monitoring consumer experiences. The latest refinement to the website
www.motorindustrycodes.co.uk
means that as well as the handy garage-finder facility that enables consumers to find a local Code-subscribing garage, customers can now easily complete these surveys on-line to let Motor Codes know how those garages perform.
"Being a Code subscriber is not simply a matter of displaying the logo and paying lip service to standards, it is all down to the level of service delivered each and every time a customer brings their vehicle into that garage – and we want to hear about it, whether it is good news or bad," said Motor Codes director, Chris Mason. "Completing the on-line questionnaire only takes a few minutes and gives the opportunity to help us help you. We genuinely want to know how you have been dealt with by a garage that belongs to the Motor Industry Code of Practice for Service and Repair, to help maintain and raise standards across the sector."
The Motor Industry Code of Practice for Service and Repair safeguards consumer interests by helping them identify responsible garages and encouraging the sector to maintain and raise standards of customer service. More than 5,000 garages in the UK have already subscribed to the Code which is currently progressing through the Office of Fair Trading (OFT) Consumer Codes Approval Scheme.
Respondents even have the opportunity to leave additional comments in a free-text box when they log on to complete the questionnaire click here
tinyurl.com/pcfabr
.
Comments