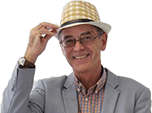 Mazda to Sponsor British Aerobatics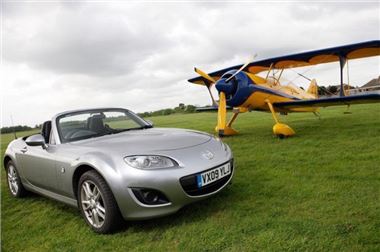 * Mazda announces sponsorship of the British Aerobatics Foundation Scholarship Scheme
* Talented pilots go head-to-head in the demanding fly off for the Scholarship Award
* Two successful scholarship candidates to compete in the Mazda National Championships
Mazda UK announces sponsorship of the British Aerobatics Foundation (BAeF) Scholarship Scheme which is set up to coordinate the fundraising that assists talented young pilots in entering the highly skilled sport of aerobatics.
The Scholarship Scheme identifies candidates who demonstrate the essential aptitude and commitment criteria needed to succeed in the field of aviation and who have the ability to concentrate on physical demanding air manoeuvres while under psychological pressure.
"Supporting the British Aerobatics Foundation Scholarship Scheme mirrors Mazda's brand values: daring, engaging and fun. These attributes can be experienced when driving a Mazda or flying an aerobatic aircraft," highlights Mazda UK's sales and marketing director, Mark Cameron.
Cameron explained: "The BAeF scholarship sponsorship is a continuation of the broadening of Mazda's support for the sport since the announcement of the World Aerobatic Championships, which is going to be held at Silverstone circuit in August 2009".
Each year the BAeF selects one pilot from five or six candidates who compete head-to-head in a fly‑off consisting of a series of aerobatic manoeuvres. These are flown in two-seater high performance aircraft such as the Pitts and the Extra, which are typically higher in performance than the aeroplanes the candidates are used to. The successful candidate is rewarded with free aerobatic flying training for a five year programme under the guidance of the UK's top aerobatic trainers.
Welcoming the sponsorship is Alan Cassidy, Chairman of the British Aerobatic Association (BAeA), who added: "The British Aerobatic Association is proud to be associated with the Mazda brand and together we will be looking forward to training these budding young pilots for the Mazda National Championships at Conington in July to battle it out for the National Champion title in their class."
More at
>www.mazda.co.uk
Comments