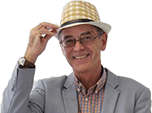 Drivers Wanted For Tyre Test

Performance car drivers are being sought by Dunlop to take part in a national tyre
test to discover what difference the choice of tyre makes to their car. The company
will provide tyres and tuition from a top Hi-Q British Touring Car Championship
driver to transform the driving experience of 6 drivers from across the UK. The
test, which will run throughout the summer will be launched at the Goodwood Festival
of Speed where drivers will be able to put themselves forward to take part.
James Bailey, Dunlop's communications manager said; "We want drivers to
understand what difference the tyres make to their car. Dunlop incorporate design
elements from race tyre technology in our road tyres to improve the connection and
feedback between driver, car and road. More drivers have won demanding races such as
the Le Mans 24 hours and British Touring Car championship on Dunlop than any other
tyre make, and we want to show drivers how this experience translates into ultimate
road tyre performance/"
Dunlop sent one of its own car tyre business managers, Clinton Stopford along to the
Donington race circuit to see how race tyre technology influenced road tyres.
He said: "Racing teams understand the importance of tyres, selecting different
ones for different conditions – something we're all familiar with
watching motorsport on TV. Racing teams know that no matter how much power they can
squeeze out of the car, it has to be successfully transmitted to the track providing
traction and grip. The same applies to performance road cars."
Clinton compared his BMW 3 series with the Team RAC version raced by Hi-Q BTCC
driver Colin Turkington and the pair exchanged tyre tips. Clinton added: "BTCC
cars are thoroughbred race machines, but use many parts from the standard road car.
Similarly, the Dunlop Sport Maxx road tyres use compound and construction technology
derived from the Dunlop race tyres."
Organisers of the tyre test would like a good cross section of cars and drivers to
take part. James Bailey said: "We'd like to go right across the
performance car spectrum with this test,whether hot-hatches, sports saloons such as
Clinton's BMW or right up to something in the supercar league. We are offering
participants a free set of whichever Dunlop performance tyres are appropriate for
their car plus track training from one of the Hi-Q BTCC drivers. All we need them to
do is tell us about the difference the Dunlop tyres and the BTCC driver training
have made to their car and their driving experience."
Drivers who want to be considered to take part should come along to the Dunlop stage
in the stableyard at Goodwood during the Festival of Speed on July 4th, 5th or 6th
and tell the Dunlop team about themselves and their car.
For more information on Dunlop, visit
www.driversknow.co.uk
Comments