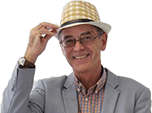 Motorpoint Rescues Rusted Falcon Ute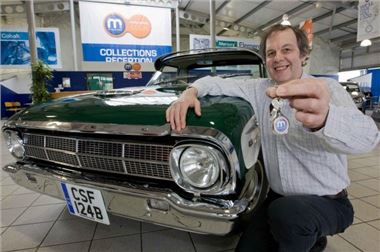 Last year, Motorpoint launched a search to find Scotland's most run down vehicle. It was deluged with entries, and evdentually selected an Australian assembled right-hand-drive 1964 Ford Falcon pick-up that was literally falling to pieces in its owner driveway in Both'ess, near Edinburgh.
Since then Motorpoint has been working its magic on the ute, restoring it to its former glory before returning it to its owner yesterday. The car will be used by its owner Stuart to promote a new business venture, a micro-brewery, at beer festivals around Scotland. It is also lined up to star in a number of classic car rallies and a well-known Scottish motor museum is interested in having it as an exhibit.
These deals and many more at
www.motorpoint.co.uk
where all cars listed now carry the CO2 rating for tax purposes, or visit one of Motorpoint's five Supersites: Derby, Glasgow, Burnley, Peterborough and Newport, South Wales.
Comments