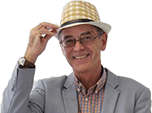 Learn to Drive Like Fabrizio Giovanardo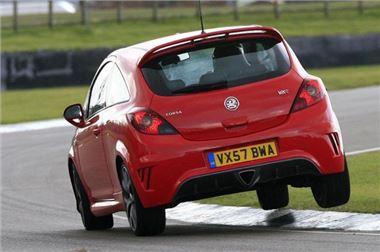 LEARN T0 DRIVE LIKE BTCC STAR GIOVANARDI FROM JUST £120
* 2009 VXR Track Days make welcome return, priced from just £120
* All packages include drive with BTCC star & track tuition in variety of VXR products
* Drift like a pro in a VXR8 with all-new Ultimate VXR Track Day package
Brands Hatch – Tune in to ITV 4 on Sunday 5th April and the chances are you'll see reigning BTCC drivers' champion, Fabrizio Giovanardo, perform a masterclass in car control as he laps his VX Race car at the Brands Hatch season opener. He's Italian, he's cool and he has one of the best-sorted cars on the grid, but most importantly he has the ability to extract the very best from his Vauxhall on a race circuit.
And now you can too, thanks to the 2009 VXR Track Day programme. Following the success of last years' events, VXR Track Days have returned with even more driver challenges, including extreme car control in an Insignia 4x4 and the mighty VXR8 super saloon, as well as the chance to perfect your racing lines at top circuits around the UK from just £120 per driver.
This year, there is a choice of events, all of which are held at BTCC circuits: the VXR Track Days, which take place at Brands Hatch (June 9 & 10), Thruxton (July 2 & 3) and Croft (July 15 & 16); and the Ultimate VXR Track Day, which is run over four consecutive days at Rockingham from June 24-27.
What's more, one of Vauxhall's BTCC team racers – either Matt Neal or Andy Jordan – will be present at each event to provide hot laps for all drivers in a VXR product, as well as a few valuable tips on how to shave valuable seconds off their lap times.
Each VXR Track Day comprises two sessions, each of which offers drivers nearly two hours of time with the car (including briefings and changeovers). In the first session, drivers will hone their track skills in a range of VXR products, with full instruction provided by one of our professional drivers.
In session two, drivers have the opportunity to test their new-found skills in the VXR Experience, which comprises a timed autotest in a Corsa SRi, as well as a unique chance to test the Insignia's Adaptive 4x4 system on a demanding, low-grip course.
The day wraps with the Pitstop Challenge, in which drivers get to grips with one of VX Racing's team cars to see how quickly they can perform a wheel change. Total cost for the VXR Track Day is £120, which includes a buffet lunch.
But for those drivers who wish to take their skill level a stage further, the Ultimate VXR Track Day, held at Rockingham only, offers all the features of the VXR Track Day plus the chance to take Vauxhall's fastest model, the VXR8, to the limit in our wet-grip drift school. And with 431 horsepower, rear-wheel drive and a limited slip diff, it will drift!
Completing the Ultimate package, is a chance to take the Astra VXR Kick-Plate Challenge, another fiendish wet-grip activity that will test driver's oversteering abilities to the absolute limit in a safe, purpose-built course at Rockingham. Total cost for the Ultimate VXR Track Day is £160.
For full details of itineraries and venues, drivers can visit:
www.vauxhall.co.uk/vx/microsite/vxrtrackday/vxr_trackday.html
Comments