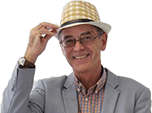 Hot Rods Back at Beaulieu: 19th – 21st June 2009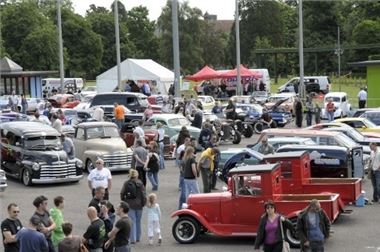 Over 200 vehicles from all over the country attended the first Hot Rod and Custom Drive-In Day, held in the grounds of the National Motor Museum, Beaulieu, in June last year. Following on from this success, a weekend event is being staged this year, from 19th to 21st June.
This annual South Coast Internationals event, put on by Victory Wheelers, will be held in the parkland of the world famous motoring attraction at Beaulieu. This will be a great weekend for all custom car enthusiasts, so why not go along. Your ticket includes weekend camping from 5.30pm on Friday, 19th June, with good amenities such as on-site catering and hot showers.
Among the activities lined up for the weekend are a Saturday Cruise, a Static Wild Bunch Dragster Exhibition and Cacklefest, an Airstream caravan display, Tot Rods, trade stands and much more. Not to be missed is the Saturday Night Party at the Surf City Diner, with live music from Beach Boys Smile, plus a DJ. On Sunday, you can display your custom vehicle on the Beaulieu Arena as part of the Hot Rod & Custom Drive-In Day.
Your weekend ticket also allows entry to the National Motor Museum with its collections of over 250 vehicles, telling the story of motoring on the roads of Britain from the dawn of motoring to the present day, Palace House, home of the Montagu family since 1538, as well as Beaulieu Abbey ruins and gardens.
A weekend ticket starts at £30. For your pre-entry booking form visit:
www.victorywheelers.co.uk
If you can't stay for the whole weekend why not come along on Sunday, 21st June for the Hot Rod & Custom Drive-In Day when owners are invited to bring along their custom vehicles to display in the Arena of the Beaulieu attraction. All are welcome, including Hot Rods, Customs, Classic Americans, Chops and Bobbers. There will be a prize for the 'Best of Show', plus several other categories. Live music will be provided by strolling players, Mariachi el Mexicano.
Sunday drive-in participants will benefit from a special discounted admission of £10 adult and £5 child, less if booked in advance on 01590 612888,
www.beaulieu.co.uk/tickets
.
Admission includes entry to the whole Beaulieu attraction including the National Motor Museum with the Autoglym Jaguar Jamboree Exhibition, Palace House, Abbey and gardens.
For further information visit:
www.beaulieuevents.co.uk
The Hot Rod & Custom Drive-In-Day is supported by Custom Car Magazine and Autoglym.
Comments