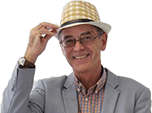 Fleet Management Specialist Subscribes to Motor Codes

Lloyds TSB Autolease, one of the UK's leading fleet management and funding specialists, has confirmed that it is including the Motor Industry Code of Practice for Service and Repair in its 2009 supplier agreements. The Code requirements fit the organisation's business aims and commitment to its customers.
The organisation currently owns and manages almost one in every 200 vehicles on UK roads and recognises the importance of keeping drivers on the road. Through a nationwide network of approved garages it ensures its vehicles are kept in tiptop condition.
"The Motor Industry Code of Practice scheme supports our aim to use suppliers who are able to demonstrate their commitment to apply good working practices and work within specified motor industry guidelines," said Joe Bhamra, Lloyds TSB Autolease's supplier network manager. "By specifying the Code as a minimum standard, it gives us the confidence that our vehicles will be professionally maintained for the benefit of our customers. We believe that using garages that subscribe to the Code supports our aim of offering our customers a complete hassle-free solution, giving them the freedom to focus on their core business."
While other service and repair codes exist, none of them have been specifically designed to assist businesses to help motorists. It is committed to raising standards across the sector and the low cost annual subscription fee of £75 ensures the only reason for exclusion is an unwillingness to make the commitment to good customer service.
"Most UK garages already deliver the standards set out by the Code but we urge them all to demonstrate this by subscribing and registering their commitment to fair and honest trading," said Motor Codes director, Chris Mason. "I am very pleased that Lloyds TSB Autolease recognises the value of recommending subscribing garages to its customers. This will help us to work with the sector to raise standards for the benefit of motorists and business alike."
The Motor Industry Code of Practice for Service and Repair safeguards consumer interests by helping them identify responsible garages and encourage the sector to raise and maintain a high standard of customer service. More than 5,000 garages in the UK have already subscribed to the Code which is currently progressing through the Office of Fair Trading (OFT) Consumer Codes Approval Scheme. It has completed the first stage of the OFT's code approval process.
Developed and launched in response to consumer concerns over pricing, quality of work and customer service, the Code commits subscribing garages to:
•honest and fair services
•open and transparent pricing
•completing work as agreed
•invoices that match quoted prices
•competent and conscientious staff
•a straightforward, swift complaints procedure
And offers motorists:
•a free consumer advice line (0800 692 0825)
•free conciliation and low cost, legally binding arbitration
Full details can be seen at
www.motorindustrycodes.co.uk
Comments