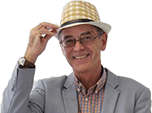 Castle Combe Track Day Season Opener 25th April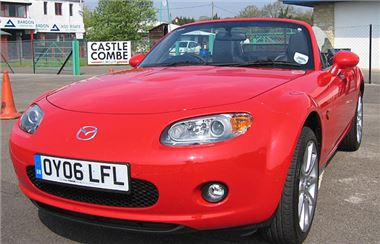 CASTLE COMBE CIRCUIT ACTION DAYS OFF
TO A FLYING START
Castle Combe Circuit's Action Days probably invented the current track day.
Established 24 years ago, Action Days provide an opportunity for clubs to meet, display their vehicles and - for the price of half a tankful of petrol - take to the circuit.
The Performance Car Action Day on 25 April opens Castle Combe's Action Day season, with a record-breaking 105 clubs - covering just about every performance vehicle manufacturer - currently planning to display their cars, meeting existing and new members while enjoying the challenge of circuit driving.
With a drifting display, sessions for cars with 200bhp or more, displays of cars claiming 500bhp or more and non-stop action on the
track, each Action Day provides a great day out for motor enthusiasts. Such is the popularity of the Performance Car Action Day
that a second day has been added for Saturday 5 September.
What could well be the highlight of the Castle Combe season, the Castle Combe Classic Week opens with the Heritage Insurance-backed Classic, Retro & Sportscar Action Day on Saturday 6 June. Attracting a huge variety of clubs, from the modest Austin
A35 to some of the latest modern sports cars, the theme of the day will be a celebration of 40 years of the Ford Capri, with legendary Capri driver Vince Woodman displaying his famous 'Cologne' Capri, leading a further 39 carefully-chosen Capris on a special display on the circuit. The Mark 1 Capri Club confidently predicts the largest display of Mk1 Capris seen for many years and this is sure to be a highlight of an exciting event.
A unique feature of Castle Combe Action Days is that clubs can still enjoy free display space, free admission tickets and heavily reduced track charges.
For those who have never visited Castle Combe before, the circuit is easy to find, just a few miles south of M4 junction 17 or 18. With dedicated sessions for genuine classics, modern classics, sports cars and our popular 'new to track' session for those who have not driven on a circuit before, there is something for all enthusiasts to enjoy. A giant Classic Cruise is open to all club members, with around 200 vehicles usually taking to the circuit.
The MiniWorld Action Day on 26 September, which closes the Action Day season, will feature a special display area for pre-1965
Minis, extra free tickets for the first 50 Mini clubs to apply, a special circuit session available on the day for just 50 shillings (£2.50 in modern speak), a Mini Boot Sale area and around 40 traders filling the Mini Mall; it's a great event for family and enthusiasts alike. For further details, please log onto the new Castle Combe website at
www.castlecombecircuit.co.uk
, or contact Maria Fisher: Tel: 01249 782417 Email:
maria@castlecombecircuit.co.uk
.
Comments