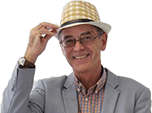 Caffyns Signs Up to Motor Codes

South East's consumers have been given increased assurance with Caffyns committing its garage network to the Motor Industry Code. This is yet another major group of car dealerships that has joined the ever-growing number of garages subscribing to the Motor Industry Code of Practice for Service and Repair
Caffyns, one of the south east's leading motor dealerships, has signalled its deep-rooted commitment to its customers by committing all 24 of its garage outlets to subscribe to the Motor Industry Code of Practice for Service and Repair. Developed and launched in response to consumer concerns over pricing, quality of work and customer service, the Code commits subscribing garages to:
∑ honest and fair services
∑ open and transparent pricing
∑ completing work as agreed
∑ invoices that match quoted prices
∑ competent and conscientious staff
∑ a straightforward, swift complaints procedure
"Ever since the Caffyn name went onto a garage facia in 1904, the company has not lost sight of its founders' values of personal, friendly service and customer care offered by their long-term commitment to both the car and the customer," said Simon Caffyn, chief executive. "The aims of this Industry Code mirror those of Caffyns in respect of honest, fair and decent service and we are pleased to be able to add this consumer-focussed measure to our customer service armoury."
The Motor Industry Code of Practice for Service and Repair safeguards consumer interests by helping them identify responsible garages and encourage the sector to raise and maintain a high standard of customer service. Around 5,000 garages in the UK have already subscribed to the Code which is currently progressing through the Office of Fair Trading (OFT) Consumer Codes Approval Scheme. It has completed the first stage of the OFT's code approval process.
It offers motorists:
∑ an online search facility allowing consumers to locate their nearest subscribing garage
∑ a free consumer advice line (0800 692 0825)
∑ free conciliation and low cost, legally binding arbitration
"We are pleased that Caffyns has seized the opportunity to demonstrate the value of subscribing to the Code," said Motor Codes director, Chris Mason. "I would urge all garages to recognise the benefits of embracing this important industry initiative for the benefit of their customers and business alike."
Full details can be seen at
www.motorindustrycodes.co.uk
Comments