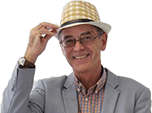 Your chance to win a classic Mk1 MX-5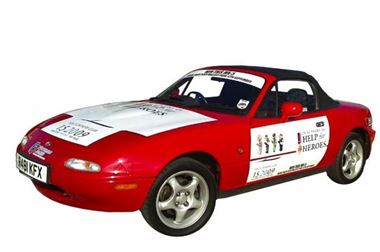 An R reg red MX-5 Mk1 (last of the Mk1s) is about to set off on an epic journey around the country to mark the 15th anniversary of the MX-5 Owners Club and the 20th anniversary of the car.
The journey will start at the Club's Spring Rally, which is being held at the Elvington Air Museum in Yorkshire on Sunday 17 May. The adventure will end four months later at Mallory Park racing circuit on Saturday 12 September at the Club's National Rally. Here the car will be raffled in aid of Help for Heroes, the charity set up in 1997 to support British soldiers wounded in Afghanistan and Iraq.
"We wanted to have fun and do something significant to mark this special year for the Club and the car," said Mino Manekshaw of the MX-5 Owners Club. "We came up with the idea of buying an early Mk1, in excellent condition, and taking it to every one of our Areas on the UK mainland and Northern Ireland so that all our members could be involved in the anniversary celebrations and at the same time raise money for a worthwhile cause," added Mino.
During its four-month journey the car will appear at a number of car-related events including JAPS at Thoresby Park, Nottingham on Sunday 5 July; the Classic Car Show at Sherborne Castle, Dorset on Sunday 19 July and the Silverstone Classic Show from 24-26 July, as well as at MX-5 Owners Club local area events as the car travels around the country. Raffle tickets will be on sale throughout the car's journey with all proceeds, net of the direct costs of the prize and related marketing, being donated to Help for Heroes
www.helpforheroes.org.uk
The MX-5 Owners Club was formed in 1994 by three enthusiasts. Today, it is one of the largest MX-5 Owners Clubs in the world with over 5,000 members. Membership is open to all owners of MX-5s, Roadsters and Miatas, as well as enthusiasts of the world's best selling sportscar who have yet to acquire one. For more information go to
www.mx5oc.co.uk
Comments