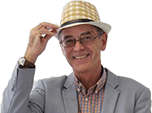 Revamped Potholes.co.uk gives motorists more power against councils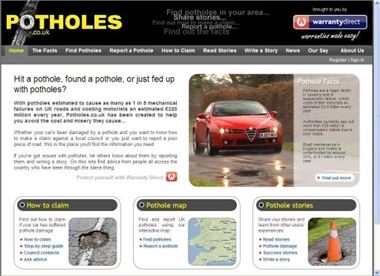 Motoring campaign website,
www.potholes.co.uk
, has been relaunched boasting more interactivity than ever as it seeks to give a voice to motorists whose vehicles have been damaged by poorly-maintained roads.
Automotive warranty company, Warranty Direct, created Potholes.co.uk as part of its long-standing and ongoing campaign against the blight of the UK's potholed roads, which contribute to a third of all mechanical failures on cars.
The website includes a facility for motorists to pinpoint potholes they have encountered on a map to warn other drivers of its location, as well as a detailed, step-by-step guide on how to claim compensation from local councils for damage done to your car by a pothole.
There is also a forum style section in which users can share their story, offer advice on making a successful claim or ask for help with the claims process.
"Continuous driving over cracked or uneven road surfaces, or one sudden jolt from a pothole, can cause substantial damage to shock absorbers, springs, upper and lower arms and stabiliser bars," explains Duncan McClure Fisher of Warranty Direct.
"With a £1 billion shortfall in the government's road maintenance funds**, Warranty Direct has long believed that the motorist shouldn't be stumping up for the damage done by poorly-maintained roads."
The revamped website can be visited at
www.potholes.co.uk
while protection against damaged suspension and axle parts is available from Warranty Direct, with cover starting at £15 a month. Call 0800 731 7001 or visit
www.warrantydirect.co.uk
for information.
Comments