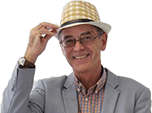 Flying Scotsman Trial to Begin at Mercedes Benz World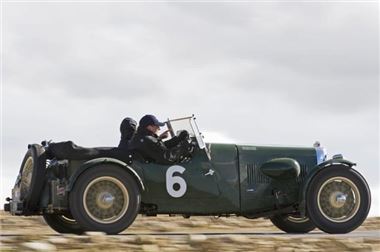 Mercedes-Benz World is to host the launch of The Flying Scotsman, a unique and special trial from London to Edinburgh by vintage motorcar.
Racing against the clock, and Britain's most famous steam train - The Flying Scotsman - over 100 pre-war vintage motorcars will be embarking upon the challenge of a lifetime. Commencing at midday on Friday 27 March, enthusiasts are invited to see the competitors start their engines at Brooklands, the birth place of British motor racing, as they begin their journey across the UK bound for Edinburgh.
Based upon the route taken by The Flying Scotsman, the trial challenges Vintageants to three days of heads-down driving, covering the Berkshire Downs, Cotswolds, Warwickshire, Derbyshire, the Peak District and Moors, Harrogate, Yorkshire and the Dales, Keilder Forest and Scottish Borders finally finishing in Edinburgh on Sunday 29 March . Amongst some of the cars already pre-registered to take part in the trial are a 1905 Star Gordon Bennett and a 1920 Rolls Royce Silver Ghost.
Making its first run in 1928, The Flying Scotsman successfully ran the 392 miles between Edinburgh and London without stopping, a record at the time for a scheduled service, completing its speedy journey in less than seven hours and 20 minutes.
Peter O'Halloran, managing director of Mercedes-Benz World, commented: "The concept of this new and exciting time trial challenge is totally unique. At Mercedes-Benz World we understand the importance of keeping the spirit of motoring alive, which is why we are proud to be hosting the start of the race. The Flying Scotsman challenge is an excellent way for vintage enthusiasts to get a slice of the motoring action as road takes on rail in a nail-biting event."
To find out more information about any of the events at Mercedes-Benz World please call 0870 400 4000 or visit
www.mercedes-benzworld.co.uk
Mercedes-Benz World is open daily from 10am to 6pm, seven days a week (except Christmas Day and Boxing Day), and admission is free.
•AMG Passenger Experience – £30 for 15 minutes
•AMG Experience – £170 for 1 hour
•AMG Advanced – £470 for 3 hours
•Off-Road Passenger Experience – £30 for 15 minutes
•Off-Road Experience – £110 for 1 hour
•Mercedes-Benz of your Choice - £85 for 30 minutes
•Kids Driving Experience - £40 for 30 minutes.
•Kids Driving Experience - £75 for 1 hour.
•Young Driver Training - £40 for 30 minutes.
•Young Driver Training - £75 for 1 hour.
Comments