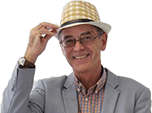 Test Drive an SL65 Black This Weekend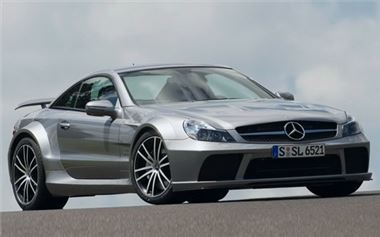 With its outrageous appearance, unique performance and exclusive light-weight design the Mercedes-Benz SL 65 AMG Black Series is the crowning jewel in the AMG range. Only eight of these exclusive cars will be available to buy in the UK and only 350 worldwide, but enthusiasts will have the unique opportunity to get up close and personal with this high performance sports car at Mercedes-Benz Word in Surrey from Saturday 14th - Sunday 22nd February.
The extraordinary engine specifications, which make the SL 65 AMG Black Series the most powerful AMG model yet, take it from a standing start to 62 mph in just 3.9 seconds and allow the super car to reach a top speed of 199 mph (electronically limited).
Drawing its design inspiration from AMG racing cars like the present DTM C-Class and the 1997 CLK-GTR from the FIA-GT series, the SL 65 AMG Black Series' broad mudguards, retractable rear spoiler and rear apron with diffuser fins unmistakably pay homage to its motorsport origins.
The car's wide cooling air apertures in the front apron and the bonnet are the clearest indication of the massive power of the AMG twelve-cylinder, biturbocharged engine. From its 5980 cubic capacity, the AMG V12's engine generates a maximum power of 670 hp at 5400 rpm and an electronically limited torque of 1000 Nm between 2200 and 4200 rpm. Without a limiter, the AMG 6.0 litre V12 biturbo engine, which is hand-built in the AMG engine factory in accordance with the "one man – one engine" philosophy, would achieve a maximum torque of 1200 Nm.
Peter O'Halloran, managing director at Mercedes-Benz World, commented: "For just one week, we are offering car enthusiasts the unique opportunity to come and see one of the most powerful AMG Mercedes-Benz cars built to date, free of charge. It really is a must see for any sports car fan."
To find out more information about any of the events at Mercedes-Benz World please call 0870 400 4000 or visit
www.mercedes-benzworld.co.uk
Mercedes-Benz World is open daily from 10am to 6pm, seven days a week (except Christmas Day and Boxing Day), and admission is free.
•AMG Passenger Experience – £30 for 15 minutes
•AMG Experience – £170 for 1 hour
•AMG Advanced – £470 for 3 hours
•Off-Road Passenger Experience – £30 for 15 minutes
•Off-Road Experience – £110 for 1 hour
•Mercedes-Benz of your Choice - £85 for 30 minutes
•Kids Driving Experience - £40 for 30 minutes.
•Kids Driving Experience - £75 for 1 hour.
Comments