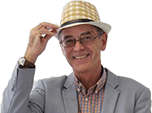 New Airstream Bambi Caravan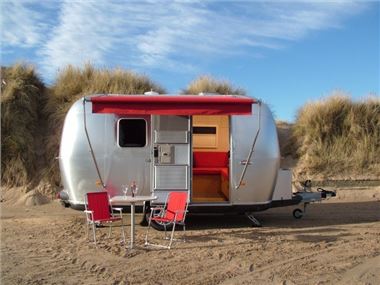 A cute new Airstream Bambi caravan was launched on 17th February at the National Boat, Caravan & Outdoor Show.
The Original Airstream Bambi is a design icon, so revered that a 1963 model was recently on display at MoMA, the Museum of Modern Art in New York.
The new Bambi 422 adds another dimension to Airstream's European travel trailer range for those looking to try out caravanning in a classic ands stylish way.
Stuart Hicks, Airstream Inc's Director - European Sales and Marketing, said "The new Bambi brings European Airstreams within the reach of far more people. Lightweight and nimble, the 2 berth Bambi 422 has been redesigned to meet the needs of European Airstreamers and sets a new standard for ease of use. Perfect for those who want to just hitch up and go!"
All Airstreams are easy to tow due to their aerodynamic shape, low centre of gravity and anti-sway hitch devices, however the Bambi 422, with a MIRO weight of 1080kg and loaded towing weight MTPLM of 1320kg, means that you do not need to own a 4x4 to tow one. The VW Golf Diesel 2.0 and BMW 330i are just two examples of vehicles more than capable of towing the new Bambi 422.
"When you're towing the Bambi, getting there seems almost effortless. It's one of our lightest Airstreams ever, allowing it to be towed efficiently by most midsize cars, with outstanding fuel efficiency,"
Inside the Bambi 422 a smart floor plan maximizes space to include a spacious L-shaped lounge, mid-galley and end wash room including a shower cubicle suitable for six-footers and a vacuum flush toilet.
Airstream delivered a design legacy with the Bambi. Airstreams are loved the world over, because Airstreams do what only the best designs do put a smile on your face each and every time you see or use one.
Full details of the new Airstream Bambi 422 and other trailers in the range are available during the show that runs from the 17th -22nd February at the NEC, Birmingham. Alternatively more information is available by visiting
www.airstreameurope.co.uk
Comments