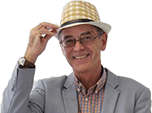 Motorists 'should not skimp on tyres'
Drivers keen to avoid a
car insurance
claim have been reminded how important it is to look after tyres.
According to TyreSafe, the recession has seen an increase in the number of motorists skimping on this area of maintenance.
It claimed ten per cent of drivers intend to spend less on tyres in 2009 than they did last year.
The company went on to highlight figures from the National Tyre Distributors Association that demonstrate how dangerous this can be.
In January, the organisation looked at 60,000 vehicles and 7,000 were found to have at least one tyre that fell below legal minimum safety requirements.
TyreSafe said this suggests there are probably around 3.6 million cars in the UK being driven around on worn out or defective tyres.
Rob Beddis from the group said: "Drivers must re-evaluate their priorities and ensure that their tyres remain safe and legal."
If an insurance provider deems a motorist's car to be unroadworthy they may refuse to pay out in the event of an accident.
If you want to know how to find the
best deal
for your
car insurance
,
finance
or
warranty
visit our
car insurance calculator
.
Comments