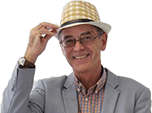 Drive it Day at Vauxhall's Heritage Centre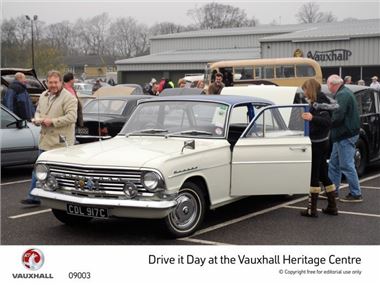 Vauxhall will be throwing open the doors of its Heritage Centre to mark the annual 'Drive it Day' celebration of classic motoring on Sunday, April 26 – and to mark the occasion further the event will include family entertainment and a free autojumble, where classic car enthusiasts can offload unwanted spares and automobilia to other like-minded folk.

In 2009, the event will also form the backdrop to the centre's annual open day, which moves from its traditional June date to earlier in the calendar, following on from the massive success of Drive it Day in 2008, when over 150 classic vehicles attended.

The site will be open to any member of the public, with a special parking area for those arriving in old or interesting transport. And while the focus of the day will be Vauxhall's own collection of over 50 classic Griffin-badged classics, from the earliest 1903 model to the iconic muscle cars such as the Lotus Carlton and Monaro VXR, access to the classic car area will be open to any make or model.

In 2008, that included no less than four incredibly rare Citroen GSs, a Guy bus, a Rover P6 Estoura estate and a 1956 Chrysler Imperial, all of which just turned up on the day.

And turning up on the day is the essence of the event. As well as classic cars, autojumblers are invited to just turn up and throw up their pitch in a special area reserved for jumblers, where classic fans can search for that elusive spare part.

Drive it Day is an initiative set up by the Federation of British Historic Vehicle Clubs – an umbrella body representing the classic vehicle movement in the UK – to encourage owners of old or interesting cars, vans, bikes or trucks to take to the road for one day and demonstrate the strength of the historic vehicle movement in the UK. It campaigns against issues that may affect the right to use historic vehicles on our roads.

As part of the Drive it Day campaign, a number of venues throughout the country are hosting visitors who arrive in classic machinery, and those turning up in old cars will be given vouchers entitling them to a free cup of tea or coffee from the on-site catering van.

Opening times will be 10.30am to 4.00pm, and the entrance to the Heritage Centre can be found in Park Street, Luton, behind the main Griffin House headquarters in Osborne Road.
Comments