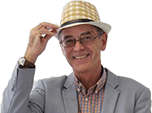 Wreck Rescue Christmas Vid

Mark Evans' hit TV series, Wreck Rescue, will be released on DVD on the 1st December 2008.
Four and a half hours of restoration mayhem including over 40 minutes of previously unseen footage.
Just £19.57 for the 2-disc DVD set, available exclusively from
www.markevans.co.uk
Five extraordinary vehicle restoration projects - from start to finish
Frog Eye Sprite. FordCapri. Elva 100. AEC Matador. ToyotaLand Cruiser.
TV's Mark Evans is well known around the world for his incredible workshop adventures. Over the last decade, with the help of his workshop chums, he's built a super car from scratch, put together a 200 mph plane and painstakingly restored various rusty wrecks back to their former gloryand all in front of television cameras. He's even built his own helicopter.
But, for his most recent TV series, Mark decided to put his own projects on hold in order to help inspire and motivate some fellow classic vehicle enthusiasts to achieve their restoration dreams. Filmed over 18 months, mainly in the UK but also in Denmark, Sweden, Holland, Poland and France, Wreck Rescue follows the highs and lows of five very different stories.
Real people. Real projects. Real deadlines. Real drama.
Restoring a rust heap is a much bigger challenge than most people anticipate. That's one of the reasons so few amateur restorers succeed and why so many potentially brilliant projects remain on axle stands and under tarpaulins to rust in peace.
It doesn't have to be that way. And the stars of Wreck Rescue prove it.
Story 1: 1959 Mk1 Frog Eye Sprite
20 year old Lizzie Bartlett breaks the golden rule of restoration and buys a wreck that's already in bits. It's a 1959 Mk1 Frog Eye Sprite - well, it used to be!
Lizzie has no workshop experience and no idea how to put her dream car back together again, let alone restore it. The car is in a terrible state and even Mark admits he wouldn't have touched it with a barge pole.
But, Lizzie is nothing if not determined. With the help of her dad, Steve, she rolls up her sleeves and gets stuck in to project that will change her life. A truly mind-blowing restoration carried out in a small single garage.
Story 2: 1972 Mk1 Ford Capri
Ford fanatics, John Hill and 12 year old son Mike, attempt to restore and modify a knackered 1972 Mk1 Ford Capri to take part in a gruelling, off and on-road, classic motorsport event.
Hardly the kind of thing Ford's sleek and low slung motorway machine was designed for.
Experienced competitors think they're mad. So does Mark. But, after a roller coaster ride, guess who has the last laugh ?
Story 3: 1959 Elva 100
Furniture company boss Steve Russell buys his dream car as a box of bits. With the help of good friends, Peter and Simon, he battles to build his newly acquired 1959 Elva 100 single-seater race car in time to compete the car at the celebrated Historic Grand Prix in Pau in the South of France - one of the oldest and most dangerous street circuits in the world.
The problems start when they realise that not all of the bits in the box belong to the same car !
Story 4: AEC Matador (ex RAF Truck)
Military vehicle mania gets the better of enthusiasts Peter Read and son Steve as they literally drag the abandoned corpse of a huge, post-war AEC Matador RAF truck from its woodland grave in order to restore it to its former glory.
They've already cut down and cured their own ash tree to rebuild the cab. One job down, several hundred to go. They need the truck restored, ready and roadworthy for a very special occasion.
Will they get it, and Steve, to the Church on time!
Story 5: 1980's Toyota Land Cruiser
eBay-addicted city stock-broker, Paul Graham-Clarke bids farewell to a big bundle of dosh when he's forced to pull in the professionals to keep his dream drive alive.
His latest online purchase is a wrecked 1980's Toyota Land Cruiser - a really rare find in the UK. He's got just ten months to restore it ready for his ultimate
overland adventure - the long road home from London to Cape Town.
Over 40 minutes of previously unseen footage includes:
• All five original "opening titles" featuring fantastic original archive
engineering drawings and photos
• Several "behind the scenes" sequences during filming
• Range Rover Rescue – Mark's trusty 28 year old Rangie refuses to take him filming
!
• Interview with John Haynes – the amazing story behind the world's best known DIY
workshop manuals
• Beaulieu Autojumble film including an interview with Lord Montagu
The DVDs
Run-time: 4 hour 30 minutes (approx) – 2 discs
Classification: Exempt
Format: PAL 16:9 Widescreen
Region: O (playable in all regions)
Contents: All five workshop stories as transmitted
Bonus material: More than 40 minutes of unseen footage, including original titles
sequences
A Jungle Television production.
Produced and directed by Ant Palmer – "Chateau Monty", "Save Lullingstone Castle",
"No Going Back"
2-disc DVD: £19.57
www.markevans.co.uk
Comments