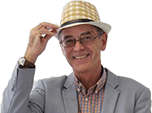 'Run What You Brung' Trackdays

Club MSV, MotorSport Vision's in-house trackday department, has introduced 'Arrive and Drive' trackdays at three of its circuits, where drivers can take their own car onto the track for just £25.
Arrive and Drive sessions will take place at Snetterton, Brands Hatch and Cadwell Park this December. The event is designed to offer drivers a first taste of circuit driving without having to commit to a full trackday.
Alex Baker, Trackday Organiser at Club MSV, said: "Arrive and Drive gives you the chance to experience every aspect of a normal trackday event and all you need to take part is a car, a driving licence and some enthusiasm. The track is really the only place that you can explore the ever-increasing performance of the latest cars safely and legally, and we are keen to encourage drivers to come along and have a go on our circuits."
Customers that have booked a Club MSV trackday within the past 12 months will also be entitled to one 20 minute slot free of charge if they introduce a friend to the scheme*.
Arrive and Drive trackdays are available for £25 and will take place on the following dates:
Snetterton - Sunday 7 December
Cadwell Park - Saturday 13 December
Brands Hatch - Sunday 21 December
Spectators are welcome free of charge and can also experience a flying passenger lap beside a Club MSV instructor for a small fee.
To pre-book a Club MSV 'Arrive and Drive' trackday for £25, call 0870 850 5014 or visit
www.motorsportvision.co.uk/arriveanddrive
.
Comments