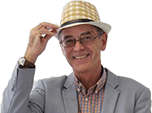 Caravan Owners providing Student Accommodation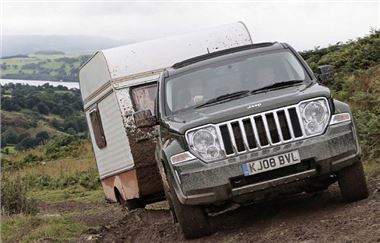 Gone are the days when caravans were just for summer holidays. From using it as a study, to renting it as student accommodation and parking in the drive as a burglar deterrent, caravan owners are becoming increasingly resourceful in how they use their mobile homes.
At a time when homeowners are feeling the pinch in funding holidays and
the cost of running a home, the new research from Towergate Bakers shows
that caravan owners are ahead of the pack in the way they use caravans
to make their homes bigger. The research even suggests that a summer
holiday could be a bi-product for what caravans are becoming used for.
Towergate Bakers, a leading provider of caravan insurance polled more
than 2,000 caravan enthusiasts, asking them what purpose they put their
caravan to now the summer holiday season is over.
* Friends and family: With the credit crunch putting pressure on
family budgets and the affordability of far-flung holidays, nearly seven
in ten (69%) caravan enthusiasts will lend their caravan to friends and
family so they can have a cheap family break. Across the UK, the Scots
and the Welsh were those most likely to share their caravan with others.
* Changing rooms: At a time when the government is relaxing house
extension rules, caravan owners appear ahead of the game with a large
number of people will using their caravan as the extra room they always
wanted on their house. 16% will turn it into a kid's playroom for a bit
of peace and quiet and 16% will turn it into a study to help them work
from home. Young families in their 30's were most likely to go for the
playroom option - 20%, whilst 50 something's were keen to use it as a
quiet study - 16%.
* Mobile student digs: Some caravan owners (9%) are taking
advantage of the shortage of student digs in university towns around the
UK and have decided to rent out their caravan as student accommodation.
This could prove a savvy masterstroke given students go home for long
summer holidays, freeing up the caravan owners to set off on the road.
* Terrible teens' room: For parents fearing their teenager might
turn into Kevin and Perry, a caravan could be the perfect antidote. 12%
of people surveyed said they would move their teenage children into a
caravan - probably to get some peace and quiet.
* Crime busters: As the dark nights draw in, 9% of those polled
said they would park their caravan in their front drive to keep burglars
away from the house. An unusual use for a caravan, which may even
attract caravan thieves.
Paul Havenhand, spokesperson for Towergate Bakers commented, "As the
economic slowdown gathers pace, we are seeing a booming demand for
cheaper UK based holidays, particularly family breaks in British seaside
towns and a revival of caravan and camping holidays.
"Our new research shows that once people have a caravan, they tend to
put it to domestic use between holidays. As the UK's leading caravan
insurer we encourage people to make sure they have the right cover in
place and have their mobile homes safe and protected from caravan
thieves, whatever use they might be putting it to."
Towergate Bakers is a specialist insurer based in Cheltenham,
Gloucestershire. As a leader in its field Towergate Bakers can provide
static caravan insurance and touring caravan insurance, as well as
insurance for park homes, leisure homes and motor homes. It currently
looks after the insurance needs for more than 50,000 policyholders
across the UK. Visit
www.towergatebakers.co.uk
Comments