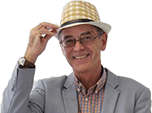 Mazda Sponsors World's Largest Triathlon This Weekend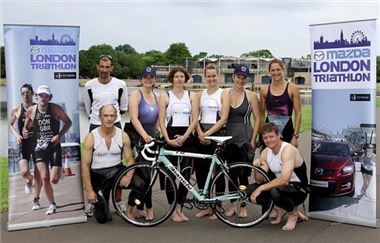 This year the Mazda London Triathlon, the world's largest swim-bike-run event, sees the new headline sponsor, Mazda Motors UK, aiming to enhance and demonstrate its commitment to the event by introducing new elements for participants and spectators to enjoy.
The event, on 9 and 10 August at ExCeL in Royal Victoria Dock, will include a new Mazda area in this year's Mazda London Triathlon Expo. Located on the finishing straight of the triathlon race course, this area will feature:
* 'Ambassadors' Theatre', where spectators and competitors can enjoy talks given by expert speakers on various aspects of triathlon
* Mazda stand where competitors can have their photo taken with their medal, which is then printed on a special front cover of 220 Triathlon magazine to keep as a souvenir of their Mazda London Triathlon experience
* 'Heroes Gallery' where the photos taken on the Mazda stand will be displayed with competitor and spectator comments to demonstrate their impressions of the day and why they got involved in the sport itself
Continuing the 'Heroes' theme, there will also be a 'Mazda Heroes Playground' by the dockside, where visitors can relax, view the race, listen to live DJs on the Capital FM stage and enjoy the Mazda hospitality suite.
"Mazda believes that everyone who competes in the Mazda London Triathlon is a winner, whatever their level of ability," explains Mark Cameron, marketing director for Mazda. "Triathlon is about the individual challenge and sense of achievement when crossing the finish line, which Mazda is reflecting through the 'Heroes' theme."
As a further commitment to triathlon, Mazda staff from all areas of the business, including three senior directors, are competing in this year's Mazda London Triathlon.
"Mazda is aiming to increase awareness and participation in triathlon, so by taking part in the events that we sponsor we are leading by example," continues Mark. "At Mazda we're always in pursuit of the next big challenge. Our 'Zoom-Zoom' spirit drives us to continuously push ourselves further; delivering maximum performance through everything we do and every car we make. It's this challenger personality that has driven our affinity with the adrenaline-fuelled world of triathlon."
As well as providing sponsorship to major events such as the Mazda London and Blenheim Triathlons, Mazda also sponsors elite triathletes Tim Don and Hollie Avil, who are due to represent Great Britain in the 2008 Olympics on 18 and 19 August, as well as Olly Freeman, who has been selected as a reserve for Team GB in Beijing. All three have joined Team Mazda to act as ambassadors for triathlon and increase awareness of the UK's fastest growing mass-participation sport.
To ensure that Britain continues to be internationally successful in triathlon, Mazda is supporting the sport from the grass-roots upwards through the Talent Identification (ID) Programme, run by Mazda in partnership with the British Triathlon Federation.
Eleven Talent ID coaches are already visiting sports clubs throughout the UK to identify young people, aged 12 to 18, with talent and potential in the triathlon disciplines. Those selected are being trained and nurtured to enable them to become the best of British talent in this sport. Through this process of identifying and developing aspiring stars of triathlon, the aim is to raise the standard of Britain's participation in major triathlon competitions.
A number of young people already selected for the Talent ID Programme will be competing at London, including Camilla Freeman, younger sister of elite triathlete Olly, who is hot favourite to win the Youth Super Sprint.
"By putting our full weight behind the sport, through key event and elite triathlete sponsorship and our British Triathlon Federation partnership, we're fully focussed on developing future British talent and growing the sport of triathlon," concludes Mark.
The 2008 Mazda London Triathlon, now in its 12th year, has continued to build on previous success with a record 13,000 entrants, including international elites, celebrities, experienced and novice triathletes. To find out more visit
www.thelondontriathlon.co.uk
or to find out more about Mazda's support of triathlon please go to
www.wearetriathlon.com
Comments