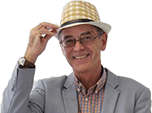 Are Men or Women Better Drivers?

www.autotrader.co.uk
is launching a new challenge to find the UK's best motorist and dispel some of the myths and stereotypes around driving!
According to research from Auto Trader amongst nearly 21,000 UK motorists, outdated myths are still prevalent, with 40% still believing that men are generally better drivers than women and that old drivers are the worst (100%), followed by young drivers (83%), van drivers (82%), taxi drivers (70%) and bus drivers (30%).
BMW owners are deemed to be the worst drivers on the UK's roads according to a massive 45% of respondents, followed by Subaru drivers (23%), Mercedes-Benz drivers (22%), Land Rover drivers (20%) and Porsche drivers (18%), with 'Sunday drivers' classed as the worst type of driver, followed by 'rush-hour drivers' (46%).
ITV's Police, Camera, Action! Programme (7th July 2008) recently asked motorists from five different stereotypes to retake the current driving test, as judged by the former chief driving instructor for Great Britain. Shockingly, the white van driver, OAP, school run mum, boy racer and a sales rep all failed the test.
In light of this new research, Auto Trader has launched its Great British Driving Challenge to sort out the fact from the fiction when it comes to driving stereotypes once and for all.
The Auto Trader Great British Driving Challenge is a 35 question quiz all about driving, which puts you against the clock and other drivers – compare yourself to other motorists on a real-time leaderboard comparing you to other drivers in various age groups, UK regions, other car marque owners and even star-sign groups, as well as stereotypes – are you a better driver than the average white van man? Are you a responsible young driver and are sick of having an unfairly bad reputation? Take the Auto Trader Great British Driving Challenge and find out once and for all how your driving fits in with the average Great British driver.
All the entrants of the Auto Trader Great British Driving Challenge will be entered into a prize draw to win one of 5 Apple Parrott 3200LS hands-free car kits and the winner will walk away with a brand new Apple Mac Book laptop.
The Auto Trader Driving Quiz is exclusively available at this year's Motor Show on the Auto Trader stand, (N116, North Hall) from 24th July 2008.
Auto Trader makes the world of cars easy, with a one-stop-shop of all things motoring – from new and used cars to insurance and finance – along with advice and solutions to help reduce the cost of motoring for everyone.
More at
www.autotrader.co.uk
Comments