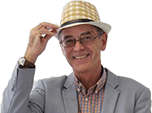 VW CamperJam 20-22nd June Features The Who Magic Bus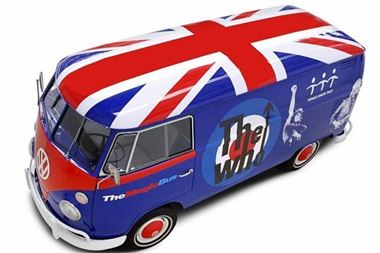 Visitors to CamperJam, a weekend event taking place at Weston Park, Staffordshire, from 20-22 June and which is dedicated to owners and lovers of Volkswagen vans, will have the chance to see and buy tickets for a special 1965 split-screen Transporter known as The Who Magic Bus.
The vehicle has been donated by Volkswagen Commercial Vehicles and liveried by Richard Evans, art director for legendary rock band The Who, and it is being raffled to raise funds for UK charity, Teenage Cancer Trust (TCT). The unique 1965 van features The Who's famous target logo and Union Jack roof, together with images of the original band members, including Keith Moon and John Entwistle.
Tickets can be purchased from
www.thewhomagicbus.com
and cost £5 each. All entrants receive a free download of a previously unreleased live performance of Magic Bus by The Who. Tickets for CamperJam and full information of the weekend's activities are available from
www.camperjam.co.uk
.
Inspiration for the competition stems from a successful collaboration between The Who and Volkswagen Commercial Vehicles last year which resulted in a special live performance by the band at a celebration of 60 years of the Volkswagen Transporter.
Stephan Schaller, Head of the Board of Management of Volkswagen Commercial Vehicles, said: 'We really hope that many people will take part in this competition so we can help TCT to support many more teenagers with cancer.
At the launch of the competition, The Who's Roger Daltrey CBE said: As a long standing Patron of TCT, I am delighted to launch this unique competition. It will help TCT raise essential funds so that we can build more teenage cancer units within the NHS. The UK is a world leader in providing this support for teenagers with cancer and in 2008 we will open five new units and start building work on a further two.
TCT, founded in 1990, focuses on the needs of teenagers and young adults with cancer, who often receive inappropriate facilities catering for children or the elderly, by providing specialist units in NHS hospitals with state-of-the-art facilities and an environment where teenagers can meet others in a similar situation. TCT has built units in London, Leeds, Manchester, Birmingham, Sheffield, Liverpool, Glasgow and Newcastle. TCT also funds a team to teach young people in schools, colleges and universities about cancer, prevention and healthy living. Further information is available from
www.teenagecancertrust.org
VOLKSWAGEN SPONSORS 'FIVE GENERATIONS OF CAMPER' AT VANFEST 2008
Volkswagen Commercial Vehicles and the organisers of the world's largest gathering of Transporter campervans, Vanfest, are inviting campervan owners to enter their vehicles into a special 'Five Generations of Camper' competition. The winning vehicles will be exhibited at a Volkswagen-sponsored display at the show which takes place at the Three Counties Showground, Malvern from 12-14 September. Around 8,000 Volkswagen campers are expected to attend Vanfest 2008, which is presented annually on behalf of the Volkswagen Type 2 Owners Club.
Volkswagen has an unrivalled and legendary history of campervans, which have been popular for nearly 60 years and one model of each generation will be chosen for the Five Generations of Camper display, including the iconic split-screen models from the 1950s right up to today's California model. The owner of each vehicle chosen will also receive £100 of approved Volkswagen merchandise.
To enter the competition, owners planning to attend Vanfest 2008 should email photos of their Volkswagen camper with their name, address and telephone number to
5generations@vanfest.org
.
The full Vanfest programme includes a live performance by The Drifters, plus other live bands playing in the Transporter Tavern and entertainment marquee, a Cooking in a Camper contest, Show and Shine competition, and four special displays – Well Travelled Transporters, Alternative Engines, The California and a special 50th anniversary collection of Crew Cabs.
There will also be a variety of trade stands, and the latest Volkswagen Commercial Vehicles range will be displayed, including the California campervan plus the new Transporter Sportline kombi and seven-seater Caddy Maxi Life.
Full details of Vanfest 2008 and the terms and conditions of the competition are available from
www.vanfest.org
. For information on the Volkswagen California, visit
www.volkswagen-vans.co.uk/california
, or call 0800 717131.
Comments