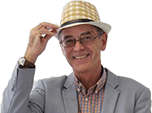 Europcar Now Rents to 21 Year Olds

UK car rental provider,
www.europcar.co.uk
has joined its sister company National Car Rental to become one of the few rental providers to offer rental to responsible drivers of 21 and over*, and to impose no upper age limit.
The change in policy not only responds to the increasing cost of car ownership younger people face but provides a viable and often more convenient alternative to other forms of transport such as trains and taxis. Drivers from 21 - 25 will now have access to vehicles in
Europcar's Mini, Economy and Compact car groups.
Featuring a national network of over 250 locations, the new extension to the age limit means younger drivers across the UK can access a fleet of fully-maintained vehicles, on average under 6 months old, just for the time they need them. Car rental is ideal for graduates travelling to interviews or new jobs and students getting to and from home at the weekend.
In addition, Europcar rentals now have no top age limit ensuring older motorists wanting a larger vehicle for a specific journey or holiday with the grandchildren can have access to vehicles that offer safety and reliability.
"Europcar's new younger age limit, combined with the removal of any restriction on a top age limit, means travellers of all ages can enjoy the freedom and flexibility of a rental car", confirmed Nick Harwood, Sales & Marketing Director, Europcar. "We don't believe there should be an age limit for responsible driving, which is why we have expanded our service to include drivers from 21 upwards and no top age limit, matching the age limit set by our sister company, National.
"In particular, we believe this will be immensely valuable for younger drivers who may find car ownership beyond their reach but still have a need for the flexibility of a vehicle for some journeys, such as going home at end of term and for holidays. This is part of our commitment to offering a service that meets the needs of today's car renters, wherever they live, whatever their need and whatever their age, bringing them the best in flexible and affordable car hire."
*Subject to 'Young Driver Surcharge'. For 21 and 22 year olds this is a daily price of £12.75 and a maximum price of £89.35. For 23 and 24 year olds the daily price is £8.50 and a maximum price of £59.56
More at
www.europcar.co.uk
Comments